3D Rendering services cover a variety of architectural visualisation work. In general simplified terms, 3D rendering is the process of reproducing an image based on 3-dimensional data. The team at PREMIER3D utilise 3D software and technology to create these renderings, which are utilised by our clients to communicate plans visually.  3D renderings look very realistic, and this is due to lighting, shadows, colours, atmosphere, texture and optical effects. Some architectural visualisation services don't look as realistic, which can sometimes be preferred, for example in floor plans. Our products are often seen on websites like realestate.com.au.
There are many rendering techniques that we utilise to fulfil our architectural visualisation services. The processes are different depending on the 3D service.
3D rendering is extremely useful in industries such as architecture, building industry, real estate and interior design.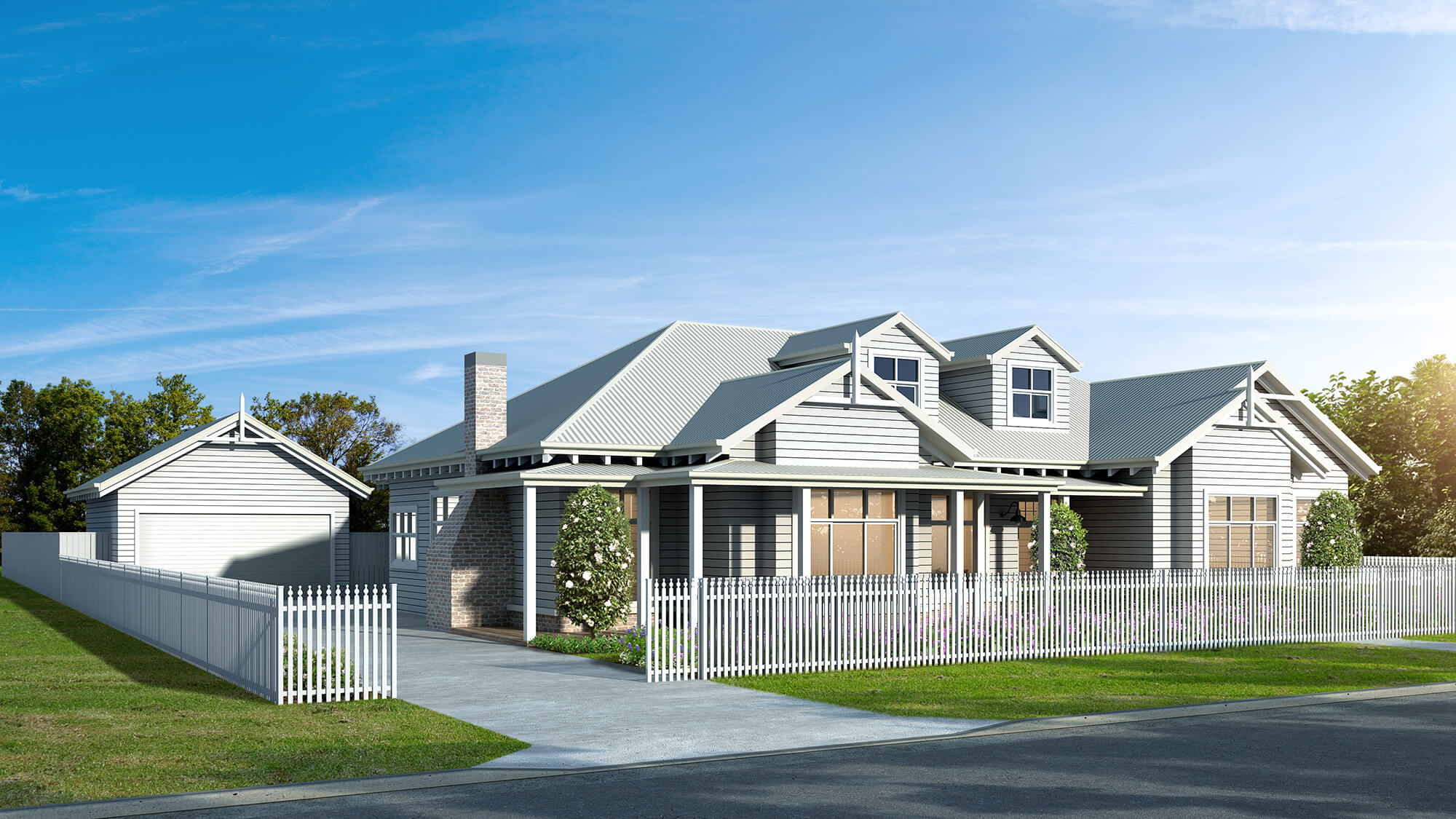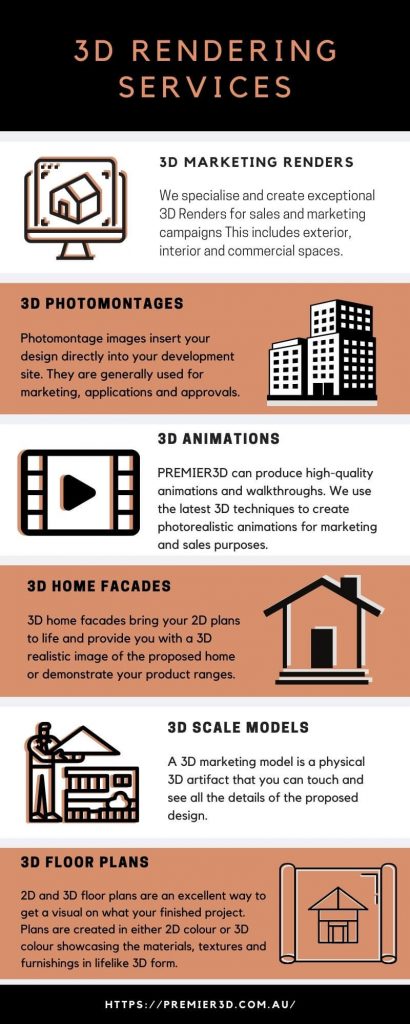 Our 3D Rendering Services
3D Rendering covers all of our services for architectural visualisation. We value all our clients and business that we receive and uphold a high standard of professionalism and customer service. We have over 40 years of experience in the architectural visualisation field, and our methods have been tried and tested to ensure the best product outcome for you.  We know architectural visualisation like the back of our hand, and we provide a seamless and pleasant experience for all our clients. 
Why Choose PREMIER 3D for your 3d rendering services?
There are many reasons why we believe you should always choose PREMIER3D for any 3D architectural visualisation services you require. PREMIER3D is the best because:
Extensive expertise in the architectural visualisation field

A combined 40 years of experience

Multiple locations

A diverse team who specialise in computer design, graphics, modelling software and digital presentations.

Wide range of services

Great communication with clients

Offer tailored packages for a wide array of projects

We provide client-centric, professional service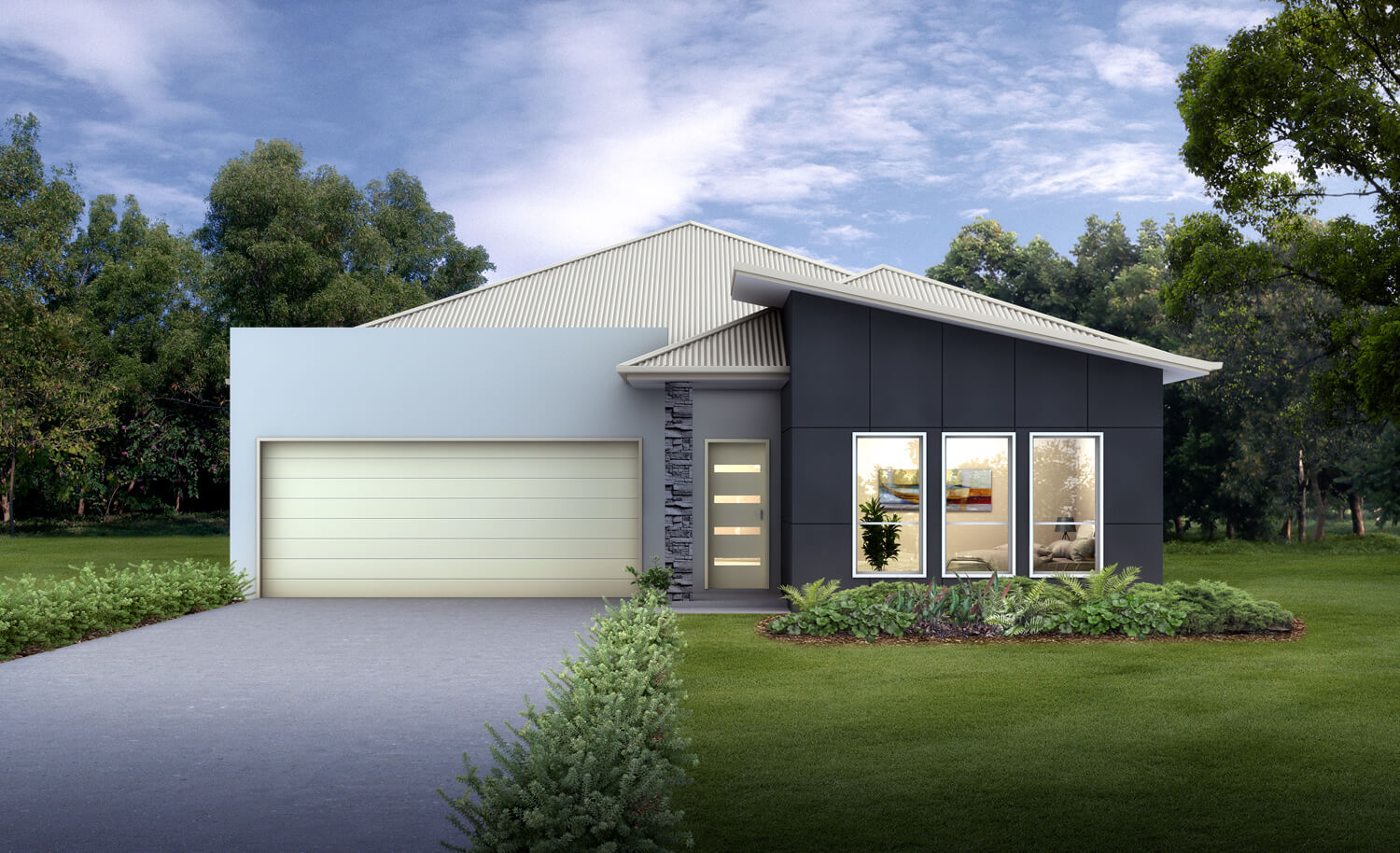 3d rendering services sydney
3D Rendering covers all the architectural visualisation services that we provide. PREMIER3D is the leading 3D Rendering Studio in the major cities of Melbourne, Canberra, Sydney and Brisbane for a reason! The staff at PREMIER3D are professional, experienced and provide excellent client service. 
We provide an extensive list of 3D rendering services and utilise the latest technology to bring your plans and visions to life.
You just have to look through the gallery of our previous project to see the high calibre of work we produce!  If you are looking for 3D rendering services - PREMIER3D is the company for you.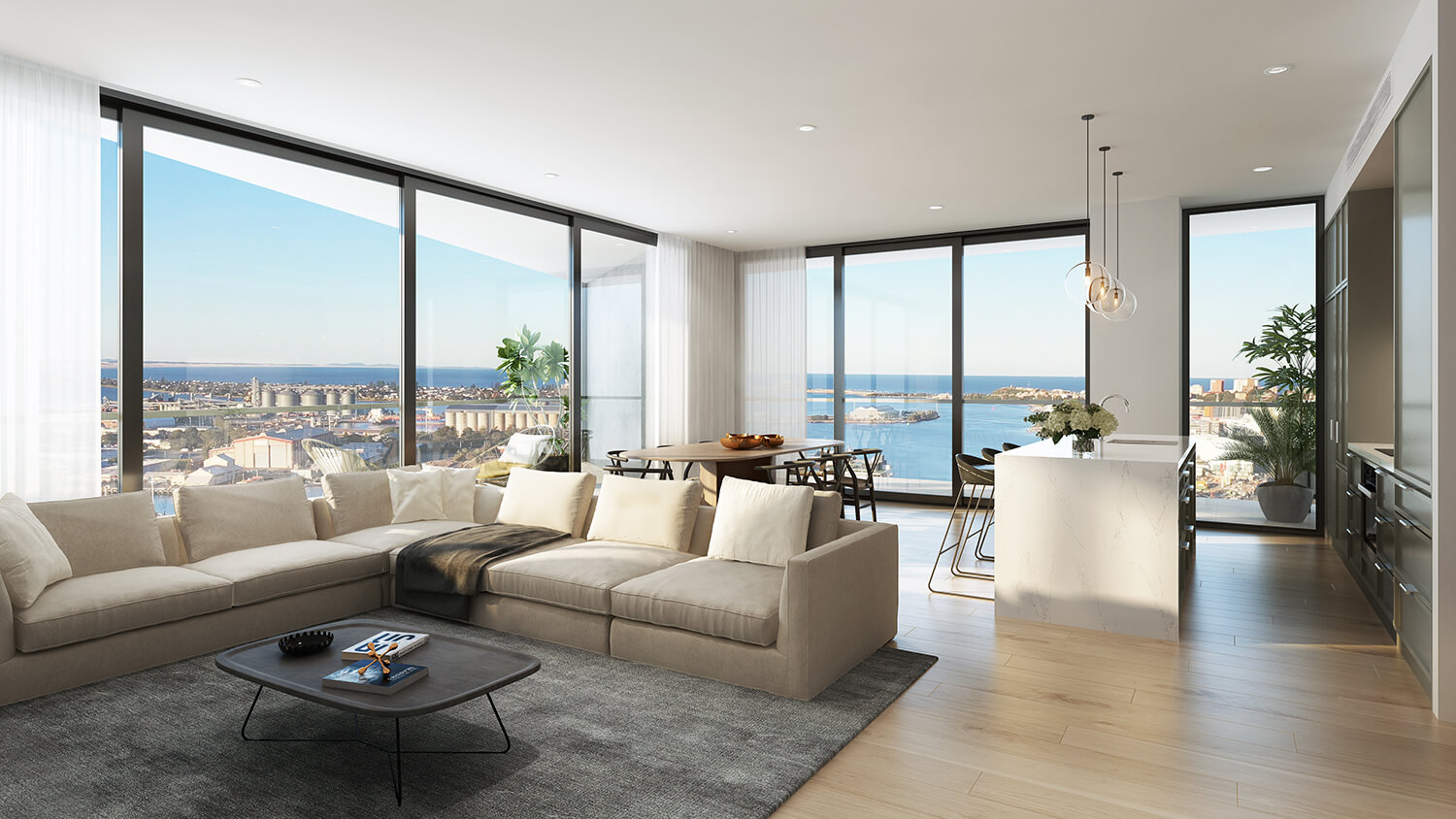 Please describe your requirements and one of our project managers will be in touch within 24 hours.
Privacy is important to us. Your details will not be transmitted or passed on to any third parties.
SOME OF OUR VALUED CLIENTS