Sydney Harbour Bridge Rigging Project
Approached by the team at Prime Industrial Access, PREMIER3D recreated (with limited Drawings) an entire 3D environment of the Sydney Harbour Bridge using advanced modelling techniques. The model was a model for an interactive presentation used to present to Transport NSW and was completed in express timing.
Prime Industrial Access are leaders in the field and provides:
Installation of difficult access height safety systems.
Commercial and industrial buildings.
Building wash downs, structure & Façade cleaning.
Pressure cleaning car parks, footpaths & Roofs.
Façade and condition inspection reports.
Minor maintenance repair work, water leaks and making safe worksWindow and joint sealing.
Painting/coatings.
High-level cleaning and dusting.
Removing hard water staining and calcification stains from windows.
Gutter and roof clearing.
High-rise and low-rise building window and façade cleaning.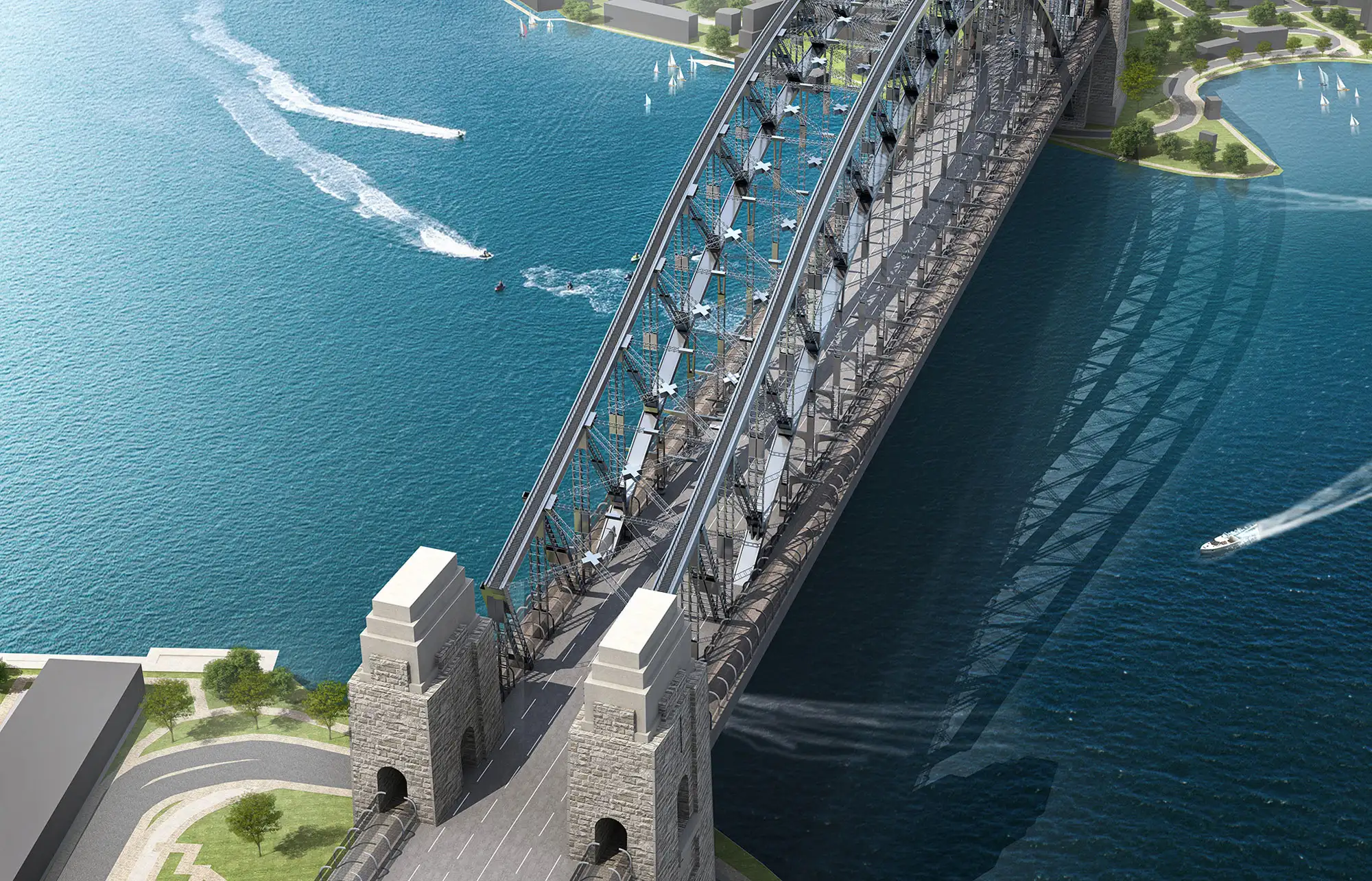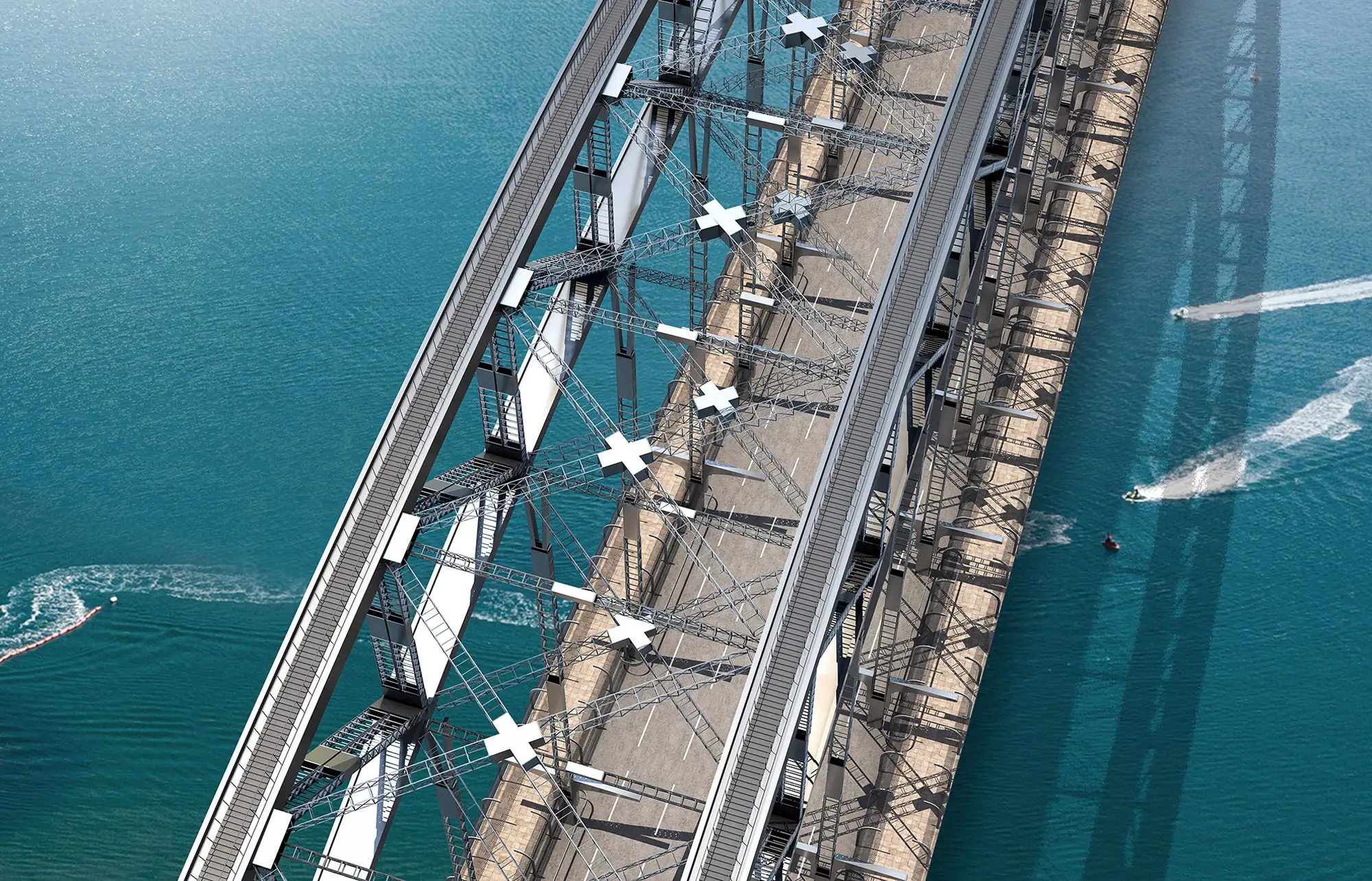 Prime Industrial Access partners with Australia's leading industry suppliers, to ensure we deliver superior and compliant anchoring, height safety and fall arrest systems that ultimately meet our clients desired outcomes.