A quality 3D Interior Perspective is a critical element when selling off-the-plan. By using a PREMIER3D Interior Perspective – created through a process of styling, furniture selection and placement along with photorealistic impressions – you can rest ensure your development will be shown in its best capacity.
By taking the provided DWG files, our team of design experts models the interior and sets up a recommended camera angle. Depending on your target demographic, we will also recommend set furniture and styling recommendations to create visuals that best appeal to potential buyers. Once this style is approved, the furniture is set up and the interior is textured before we finalise the perspective with our full post-production process.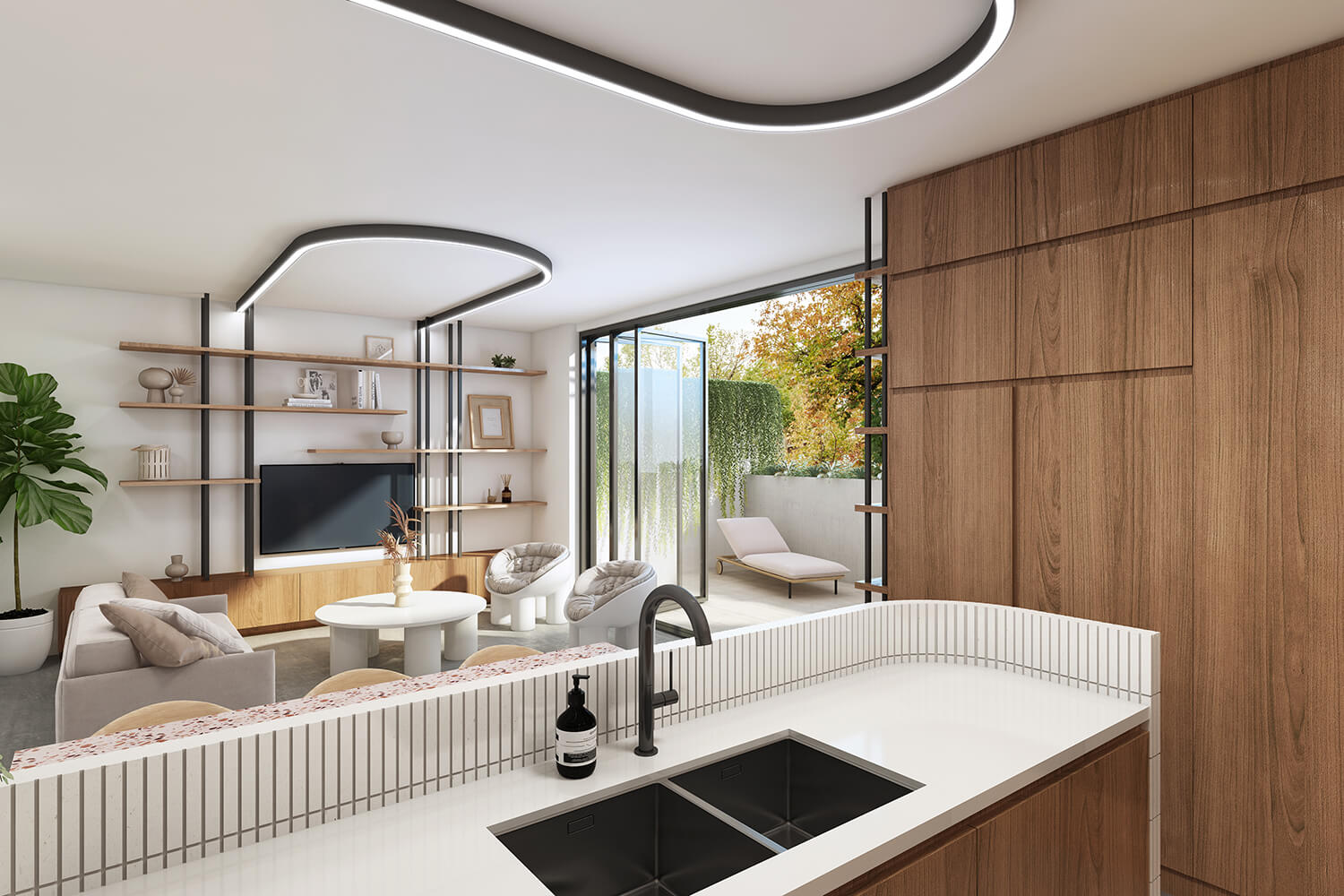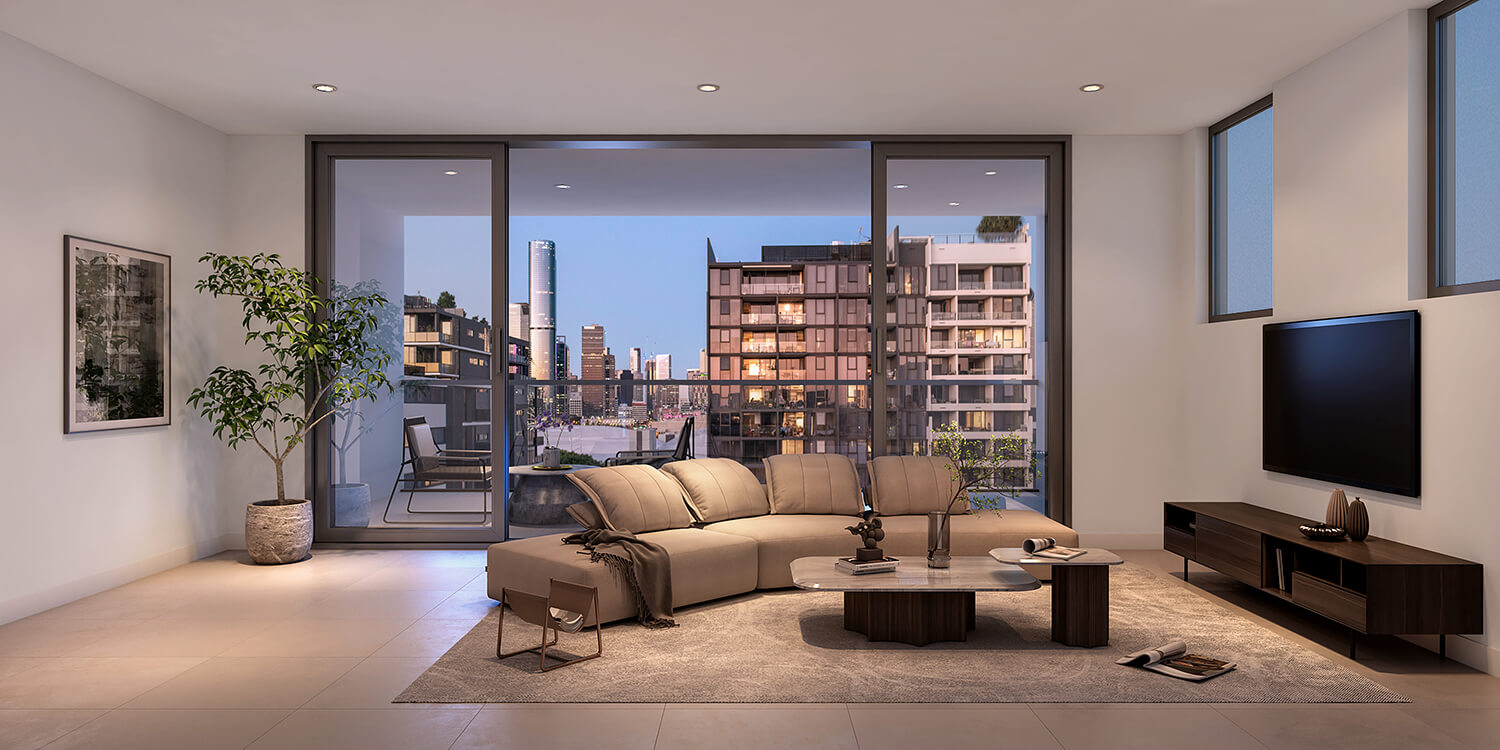 To complete an interior perspective, our file requirements include:
Plans in either DWG or PDF format (conceptual sketches can be used)
Marked up camera angles; alternatively, the PREMIER3D team will offer suggestions
Interior joinery details
Interior hardware schedule
Interior finishes schedule
Furniture reference or a selection from the PREMIER3D Interior Library.