A PREMIER3D Exterior Perspective will showcase your project for either marketing or development application purposes. With our expert team of artists modelling the proposed building based on your provided plan, a perspective will then be created through three fine-tuned stages.
Firstly, our team will model the proposal from the specific camera angle that was used in the provided DWG files. Once the camera angle is approved and set, our team will then proceed to texture and apply the materials to the structure while simultaneously setting a lighting tone – whether it be day, dusk or evening lighting. Lastly, the team will add landscaping and full post-production needs to create a photorealistic interpretation of the proposed design.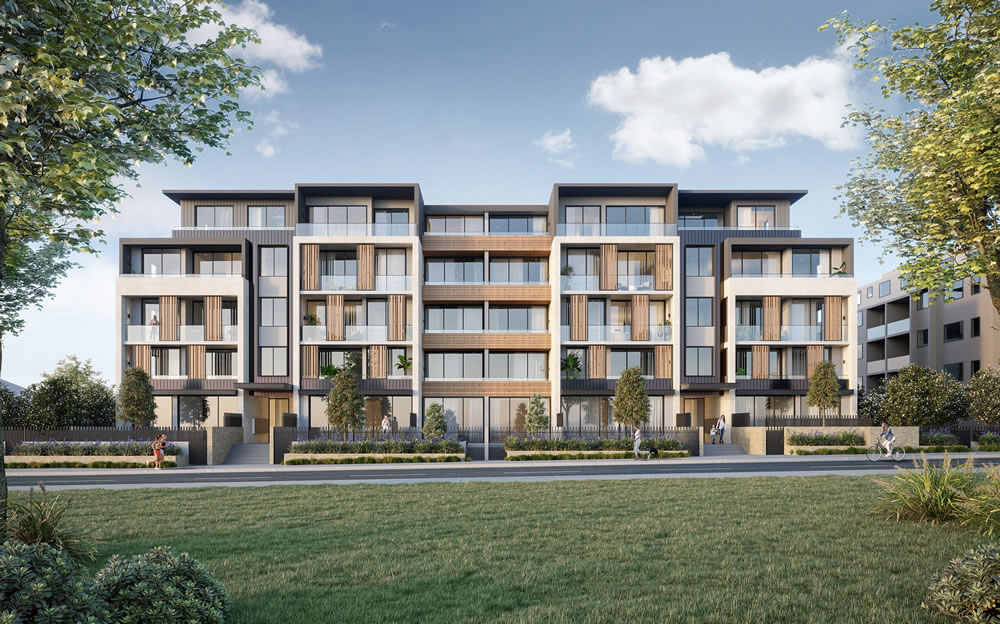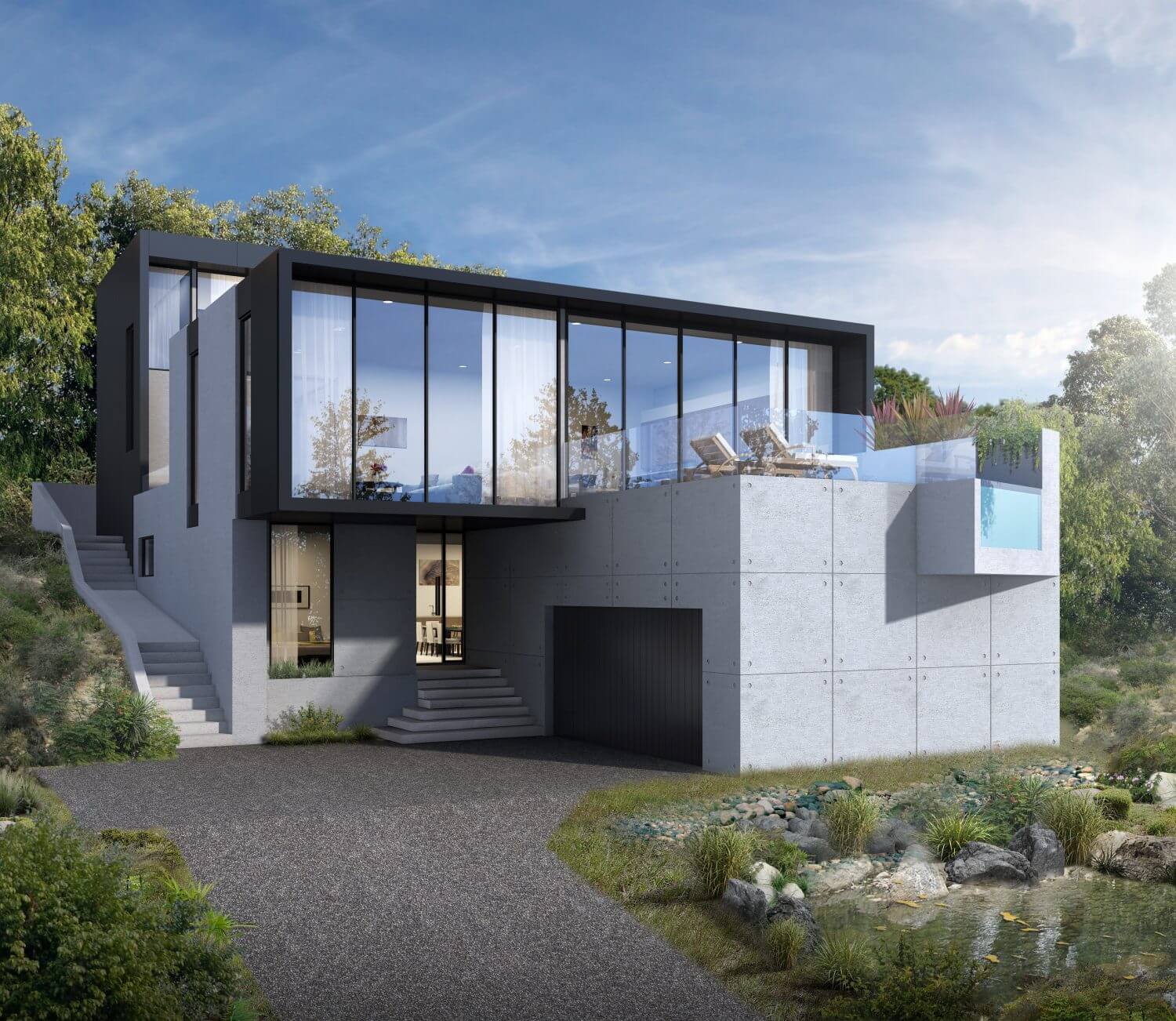 All PREMIER3D Exterior Perspectives are then rendered to 300 dpi, allowing our clients to use them in a variety of both print and digital media.
To complete an exterior perspective, our file requirements include:
Plans and elevations in either DWG or PDF format (conceptual sketches are acceptable)
Landscaping drawing in either DWG or PDF format
Marked up camera angles showcasing the desire camera location
Exterior finishes schedule