The Benefits of 3D Floor Plans
The are so many benefits of 3D floor plans in architectural design. Benefits such as high visual impact and enhancing advertising are just a couple of reasons why 3D floor plan renderings are essential. Especially when selling a property off the plan. To have the 3D renders of what the finished property will look like as well as the 3D floor plans that enhances a clients ability to visualise the property with materials, textures and how it can be furnished is a huge selling point.
PREMIER3D are industry leaders when it comes to 3D floor plans. Our 3D floor plans are created in 3D colour showcasing the materials, textures and furnishings in lifelike 3D form. PREMIER3D's architectural floorplans are an essential way of presenting property to the market and to stakeholders. We have the software, expertise, knowledge and experience to bring any type of plan or number of plans to life in beautiful and accurate 3D floor plans.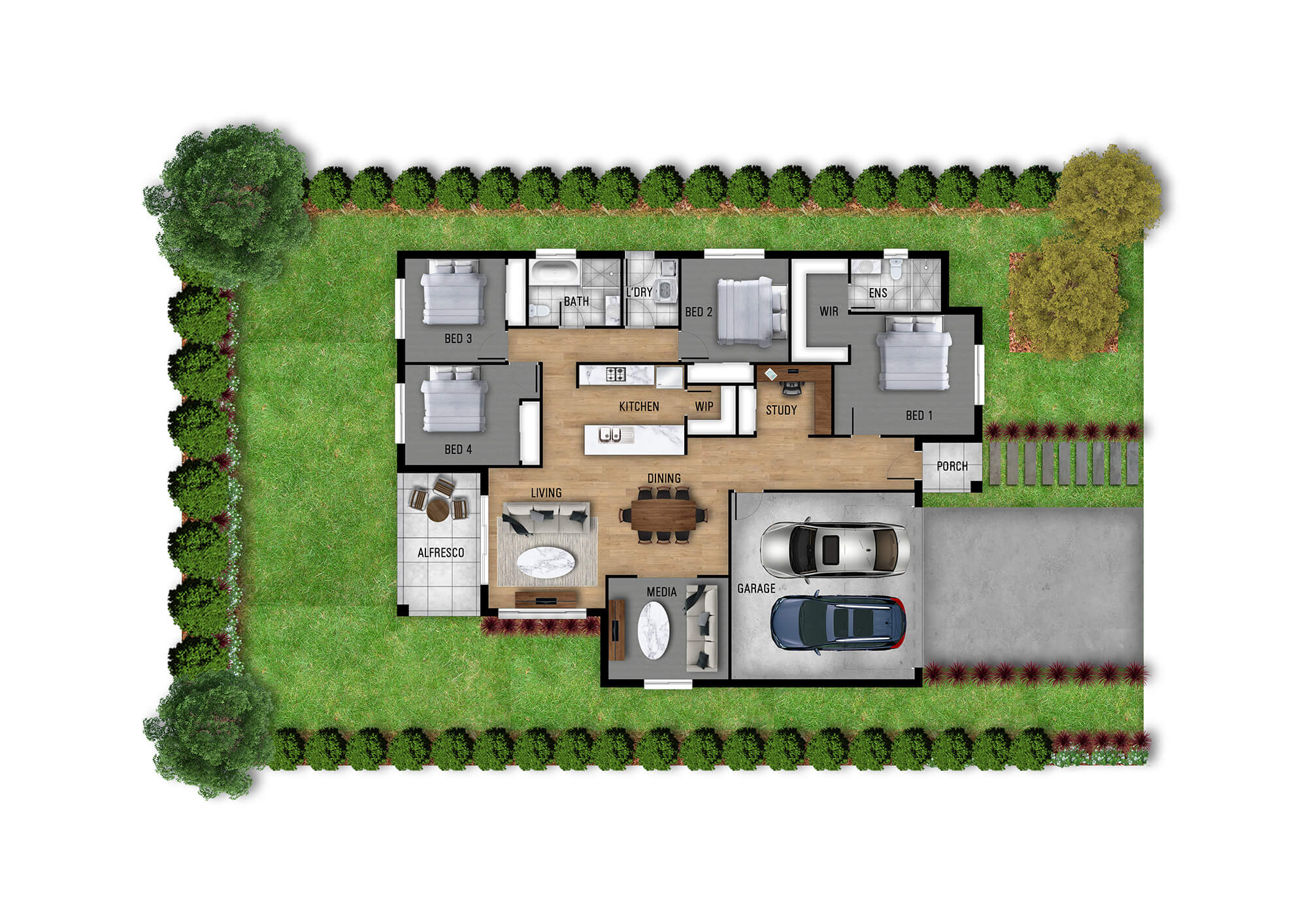 The Benefits of 3D Floor Plans Compared to Standard Floor Plans
3D floor plans are much more visual than a 2D floor plan and it much easier for people to look at and really get a feel for the layout and space of a property.
When selling a property off the plan, the floor plans are used as marketing tools. This is where the benefits of 3D floor plans come in.
The Difference Between 2D and 3D Floor Plans
2D floor plans have architectural symbols for doors, walls and windows as well as cupboards and wardrobes. These plans can be very hard for people to understand. 3D Floor plans are bought to life with colour, texture, furniture and really allow people to get a visual feel of what the finished property will be like.
The technical difference
2D floor plans are those in which the designer can work on an x axis and y axis. Designs can be manipulated in simply in left, right, up and down directions. 2D plans are simpler than 3D floors plans.
3D floor plans can be created working on 3 axis, x,y & z. It is like moulding an object.  The object will look the same from all sides.
Both 2D and 3D floor plans share common characteristics, however their difference is quite evident for the following reasons:
Interactivity
3D floor plans have a lot of animation options for better experiences. With 3D plans the viewer is able to rotate the view and look at various parts of the plan from different perspectives.
360 degree virtual tours and walkthrough can be created in 3D.
Quality
3D floor plans are such a visual plan. Our 3D visualisation specialists are able to add texture, colour and furniture to augment the overall look of the plan, giving it a realistic picture of a new space.
Flexibility
3D floor plans are much more flexible in comparison to 2D floor plans. 3D plans can be generated from 2D models and high resolution can be set for the final view in 3D plans.
The Top Benefits of 3D Floor Plans – Architectural Rendering
3D floor plan renders are such an amazing way to visualise a space, where furniture will go, colours, overall layout and flow and the stylistic architecture of the property.
It is essentially a virtual model of the building from a birds eye view. 3D floor plans are very big in the construction industry, real estate and many more industries.
Industries that use 3D Floor Plan Renderings
Architects
Developers
Real Estate Agents
Interior Designers
Home Builders
Specialist Industries & Government Sectors
3D Floor Plans Enhance & Showcase Advertising & Marketing
PREMIER3D's 3D Floor Plans are vital for presentation purposes and help stakeholders understand the plans and overall design.
These plans are a fantastic visualisation tool and greatly enhance your marketing and advertising efforts. These plans allow the stakeholder or perspective buyer to immerse themselves in what the property will be like when it is finished.
3D floor plan renderings can be easily sent to clients. They can also be shown on 3rd-party websites, road shows, trade shows, and other events.
High Visual Impact
3D rendering floor plans are more visually appealing than a 2D plan. The visual impact allows people to really get a feel of the layout of the interior property and how it will flow. Clients are able to reorganise spaces and furniture payout as well as look at colours, textures, themes and overall style.
Sales in Real Estate can be improved by allowing consumers to visualise the space, which is extremely important to most buyers.
New development properties that have 3D rendering Floor plans are much easier to sell off the plan than those that don't.
3D Floor Plans are Accurate & Affordable
3D floor plans assist in maximising space utilisation while minimising the quantity of materials needed by preventing errors from occurring early in the development process. Creating 3D floor plans using architectural visualisation specialists can make it easy for you to change a design before the building process is started saving you a lot of time and money.
By utilising these renderings you ere able to keep costs down, which is everyone's goal in todays economy.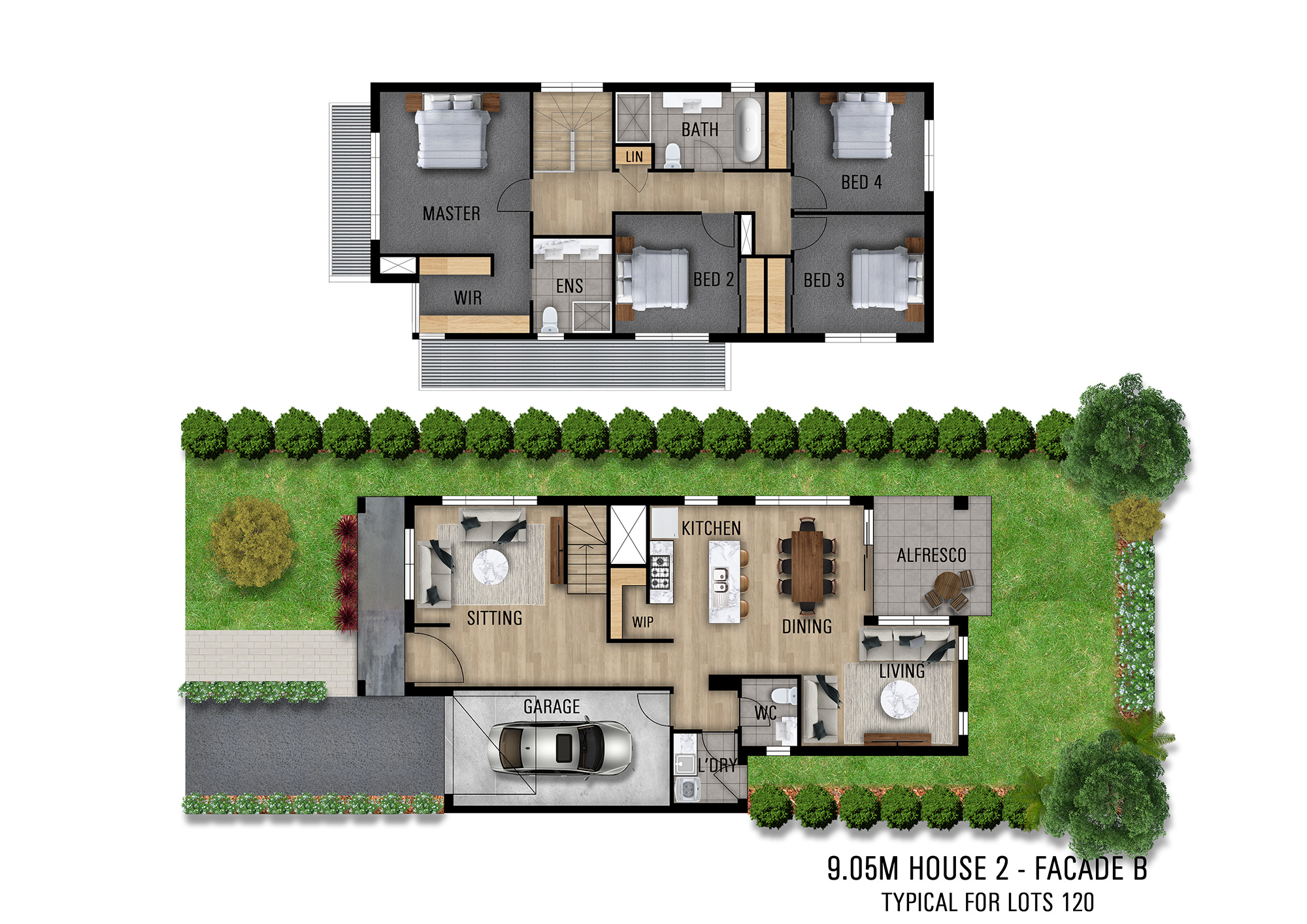 Benefits of 3D Floor Plans- Why they are so Important
3D floor plans ultimately let you create a plan and modify it in a very impressive way. Clients are able to visualise the space in an accurate and realistic way.
3D Floor Plans are a fantastic tool to help visualise a project. 3D and 2D Floor plans help stakeholders visualise the space, dimensions and layouts easily and are very impressive.
PREMIER3D is the leading 3D architectural visualisation studio because we provide excellent client service, turnaround time and high-quality products. We have worked hard to refine and create a seamless process when creating 3D Floor Plans for you.
3D rendering is used in a range of industries. For architects, they are a powerful way to visualise buildings, complexes, houses or even to recreate ancient structures. Industrial designers use them to simulate specific situations and use cases. Advertisers and graphic designers use them to get more striking results.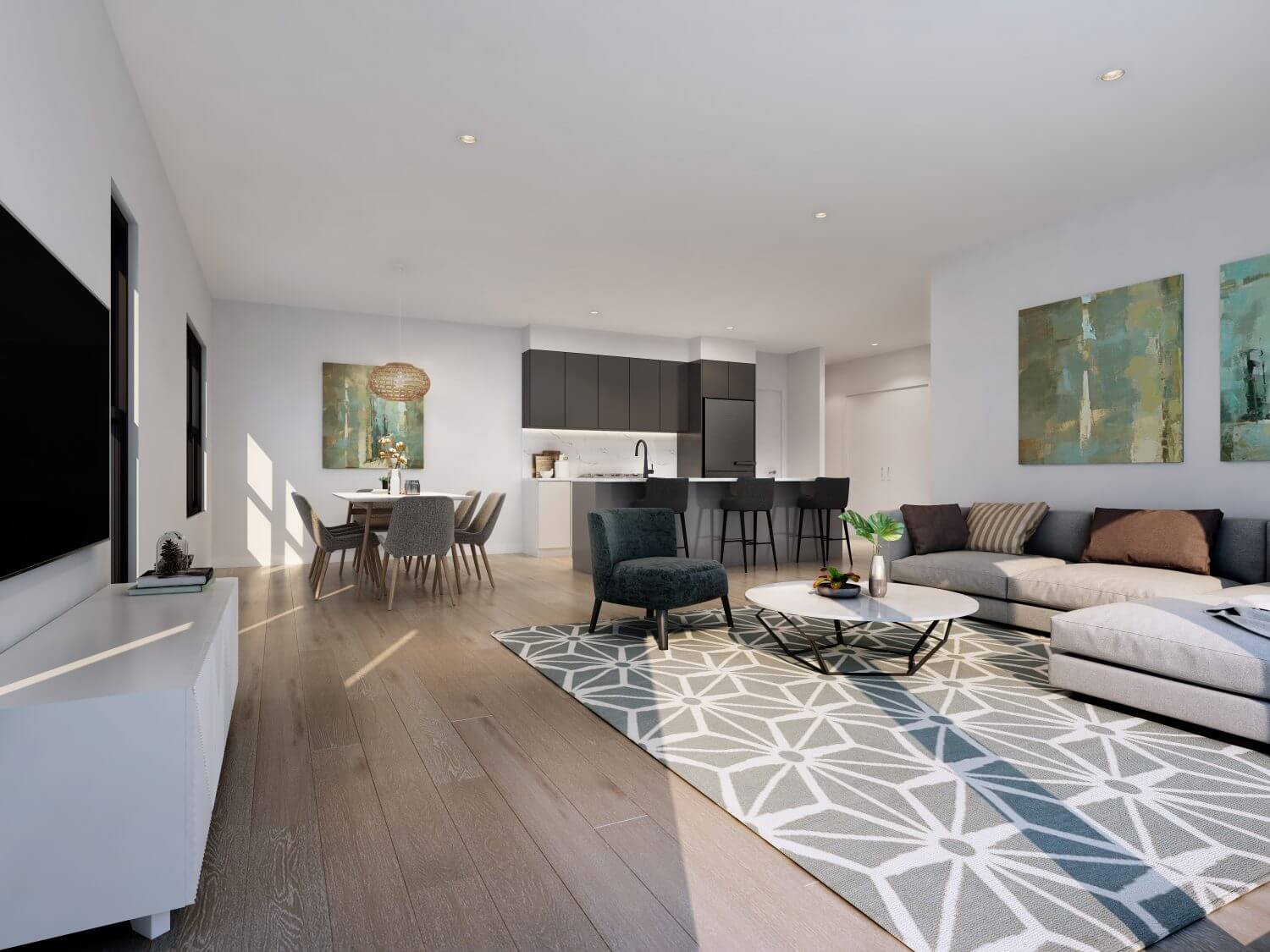 Please describe your requirements and one of our project managers will be in touch within 24 hours.
Privacy is important to us. Your details will not be transmitted or passed on to any third parties.
SOME OF OUR VALUED CLIENTS