With over two decades of experience in the construction industry, CBD Core is without compare in the Sydney region. Whether it's by offering expert advice, overseeing superior workmanship, or sourcing the finest of finishes, they ensure their projects are of the highest quality.
CBD Core is all about teamwork. Their dedicated, diverse team is experienced across all areas of the building industry, including property development, town planning, architecture and engineering. Their
wide-reaching range of services has allowed this multi-faceted developer to deliver it all: from mixed-use apartments to boutique residences.
Having recently completed Oriel Castle Hill, one of the most impressive developments in the area, the long standing developer is set to create another two residential apartments buildings at 19 Ashford Avenue.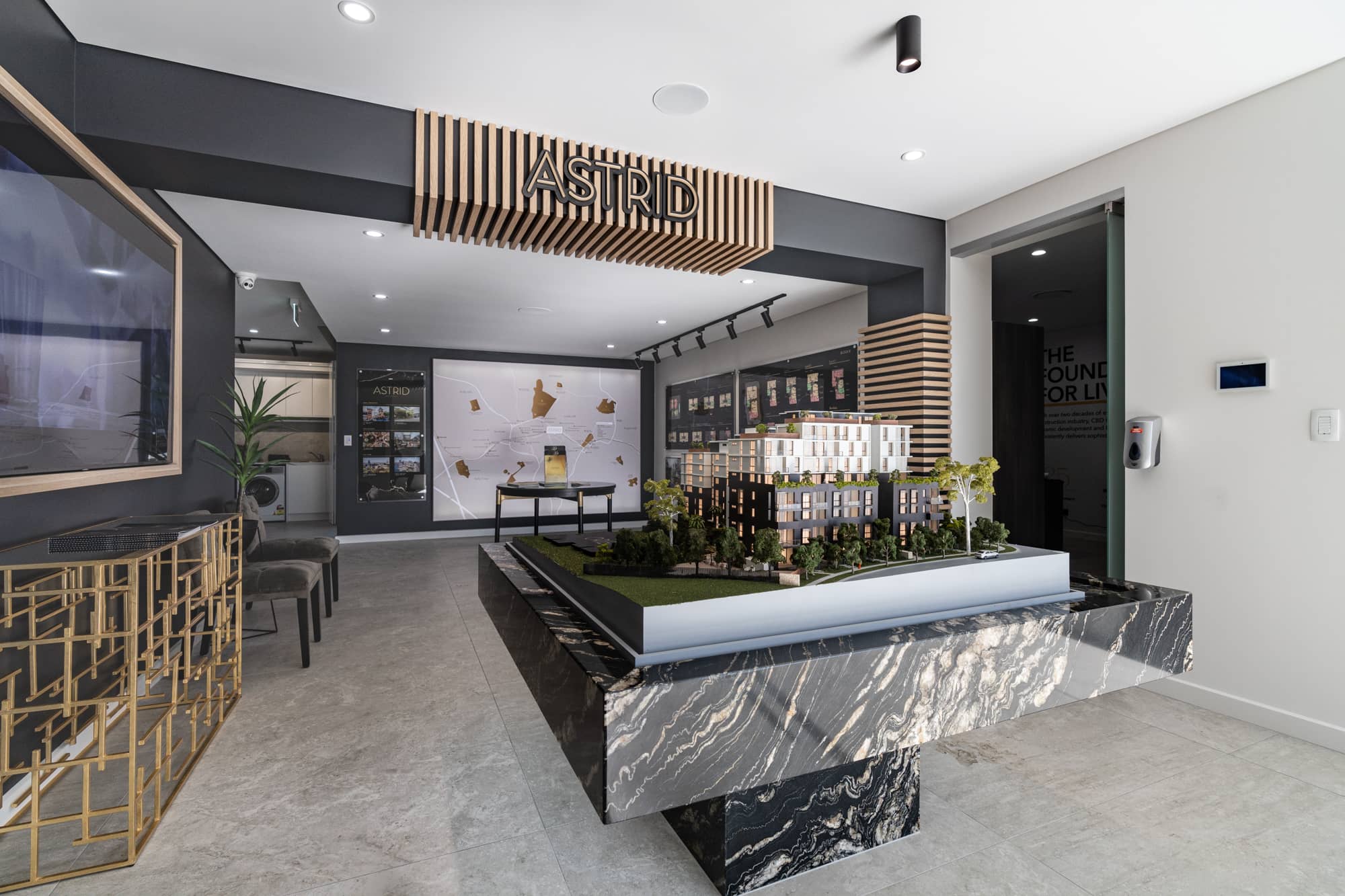 The low-rise towers, dubbed Ashford and Partridge for their locations fronting Ashford Avenue and
Partridge Avenue, will rise six levels and home 67 apartments within the new Showground Station precinct at Castle Hill, which is currently experiencing substantial urban change from the existing singlefamily
dwellings of suburban character.
The project will be a mix of two studio apartments, 11 one-bedroom apartments, 39 two-bedders, 15 three-bedroom apartments.
LFA Pacific, who are the architecture team behind the design, noted in their design statement that the proposed development will create dwelling choice and opportunities for families in the surrounding
suburbs, as family needs change. The studios and one-bedroom apartments will provide an affordable entry in to the housing market.
PREMIER3D were commissioned to produce a 1:100 Full Interactive Marketing Model with Plinth installation along with 3D Visuals to complement the marketing of Astrid.