MELBOURNE ARCHITECTURAL MODELS
PREMIER3D specialises in Architectural Models Melbourne and surrounding suburbs. We provide architectural visualisation services for several industries and a wide variety of clients. Melbourne is a hotspot for architecture and property development, meaning that architectural modelling services are in high demand. We create superior exterior and interior models that show a great amount of detail.
Our Architectural Models are extremely realistic and are made out of high-quality acrylic, which is sure to wow in sales pitches and meetings.  With over 40 years of combined architectural visualisation experience, we know how to handle any project.
We service the entire Melbourne area for all your Architectural Model needs.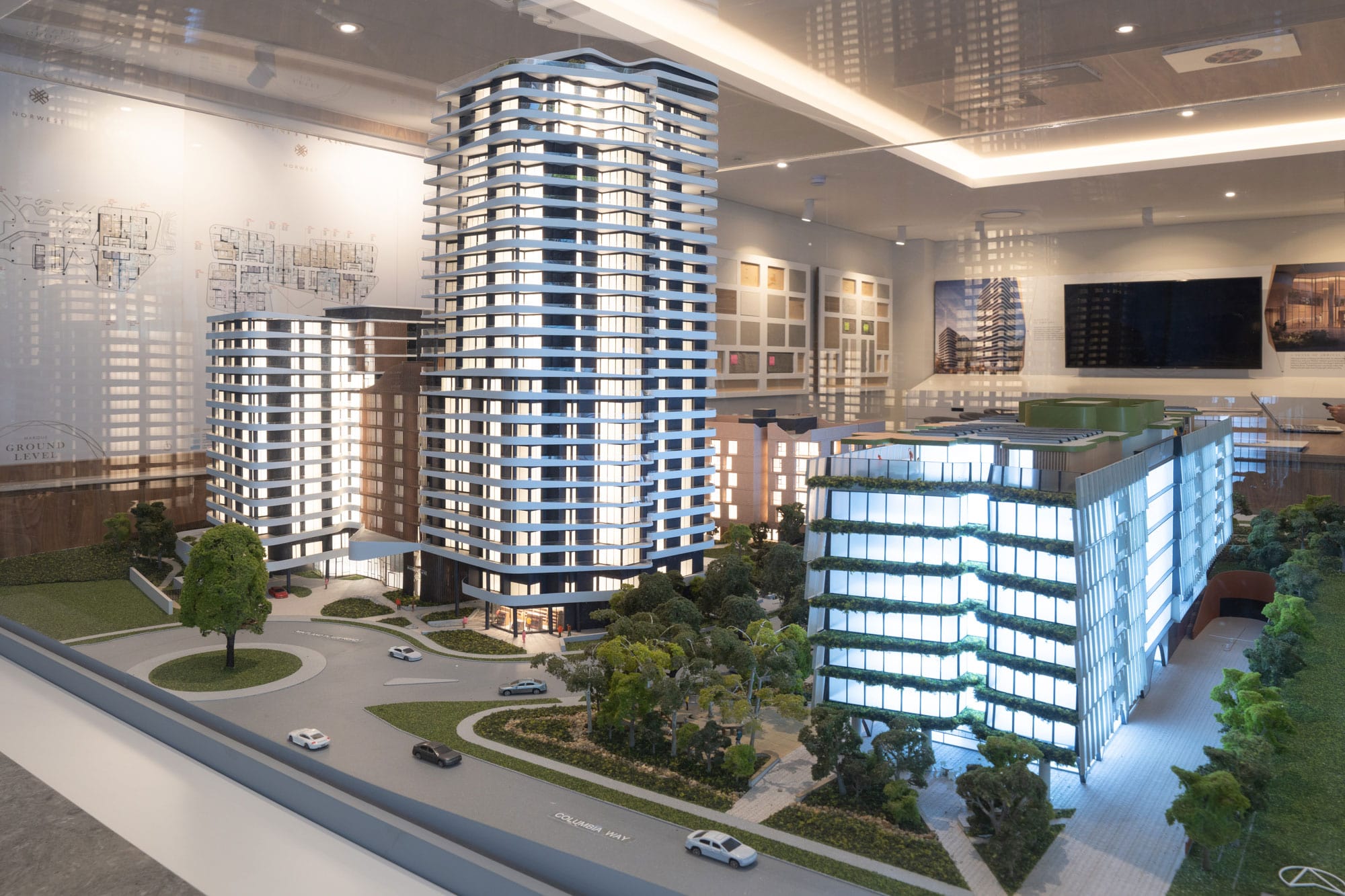 Melbourne 3d rendering specialists - PREMIER3D Architectural visualisation studio
PREMIER3D specialise in 3D rendering services in Melbourne. Our products and services provide the visuals to assist architects and planning agents to visualise their projects in 3D. From sketches to fully documented designs, we model in 3D to showcase the full design and immediate surroundings to really bring your project to life.  
We have 40 years of combined experience in the field of digital architecture. Our team will assist in bringing your projects to life that is only in the concept, design or submission phase. Our experience and expertise allow us to offer tailored packages for all types of projects as well as a wide variety of products and services catering for unique visualisation needs.
Depending on your goals and reasons behind your need for an architectural model we may recommend a certain type of model.  In architectural visualisation, there are three main types of architectural models that we specialise in:
INTERIOR
Our 3D Architectural Models will showcase interior design and space specifications. We add a great amount of detail to really highlight all the features of the proposed plan.
We will include details according to your brief such as:
Furniture Placement
Colours
Finishes
Design
Materials
Spatial Dimensions
This way, you will be able to visually show how the proposed plan is meant to look and show the beautiful style that has been conceptualised.
EXTERIOR
The exterior architectural models are the most popular ones we do. Our architectural models will give a realistic visual of the final planned product and its contextual surroundings.  We add landscaping features, as well as important details like windows, doors and balconies. Exterior architectural models are helpful to maximise sales, aid pitches and appeal to stakeholders.
DEVELOPMENT APPLICATION COUNCIL MODELS
Development application models show the proposed development generally at 1:200 scale in white monochrome with immediate surrounding buildings in white massing. These are extremely helpful in fast-tracking applications and ensuring that the individuals who are reviewing your application can see the full details of the project. Approvals and Applications can take a while and be an arduous process. When using architectural models, can improve your chances of quick approval.
ARCHITECTURAL MODELS MELBOURNE – PREMIER3D
Why purchase an architectural model from PREMIER3D? Because we are the best! We have the knowledge, expertise and experience to handle all your architectural visualisation needs. We have worked with developers, real estate agents, government agencies, architects, marketing firms, interior designers and home builders. We have even had experience with specialist industries. Anything you need – just speak to us about it!
We value our clients and provide excellent customer service because we care about our client's satisfaction. We have a large returning client base because we look after them and provide great services.
The industries that PREMIER3D work with include:
ARCHITECTS
DEVELOPERS
REAL ESTATE AGENTS
INTERIOR DESIGNERS AND ARCHITECTS
HOME BUILDERS
SPECIALIST INDUSTRIES AND GOVERNMENT SECTORS
Please describe your requirements and one of our project managers will be in touch within 24 hours.
Privacy is important to us. Your details will not be transmitted or passed on to any third parties.
PREMIER3D PROVIDES SPECIALISED 3D RENDERING SERVICES ACROSS MANY MELBOURNE SUBURBS
Get in touch today to get your architectural visualisation project started and let us help you bring your visions to life.