BRISBANE DIGITAL ARCHITECTURE SPECIALISTS – PREMIER 3D
Are you in the Brisbane area? PREMIER3D is the leading 3D rendering studio, providing exceptional architectural models and services.
We know that architectural models are a great solution to show proposed designs and structures in their immediate surroundings and with a high amount of detail. This will allow purchasers to visually understand the project in its entirety and get a better grasp of the design.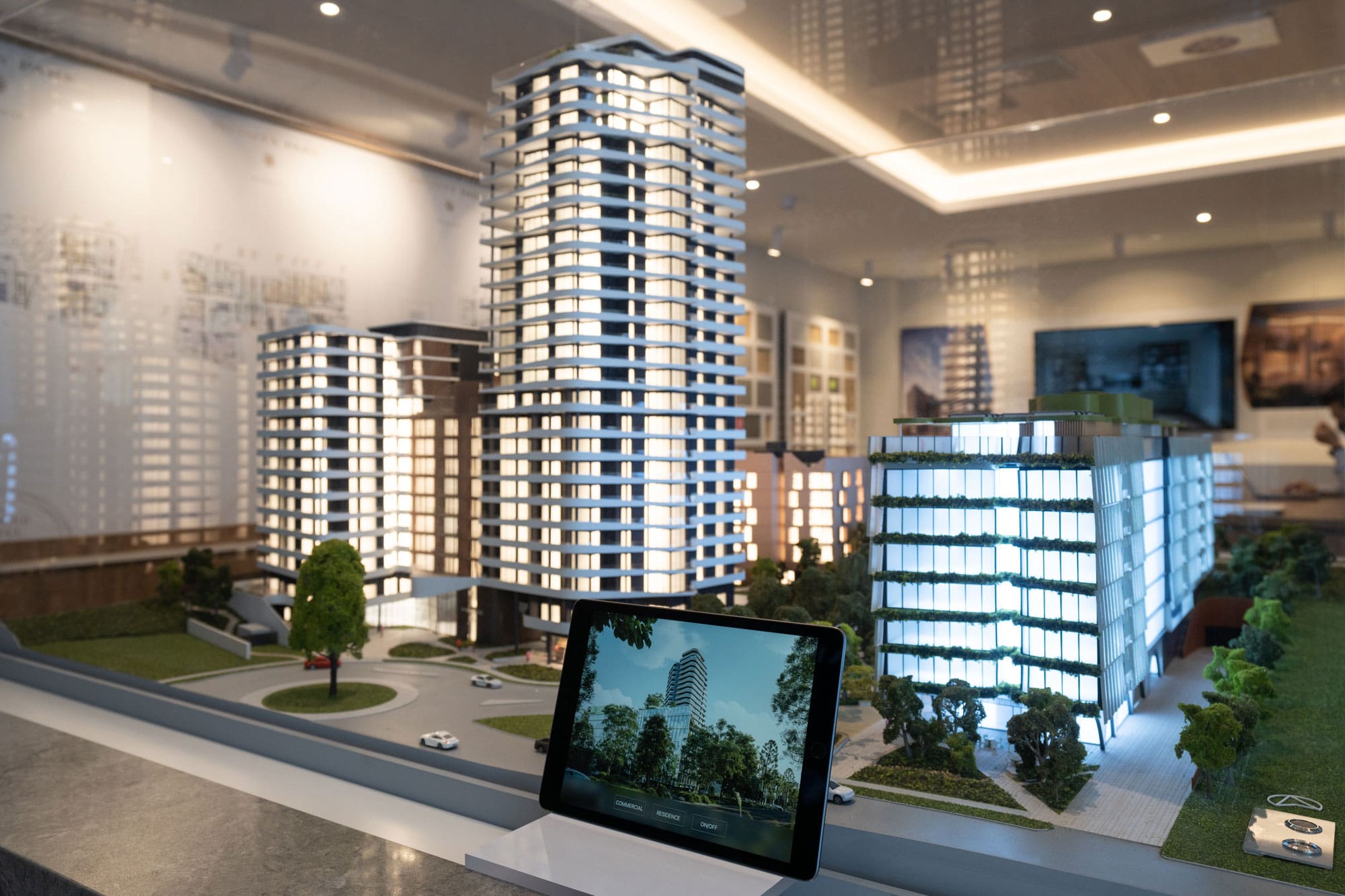 WHO BENEFITS FROM ARCHITECTURAL MODELS?
We have worked with a diverse range of clients in various industries. These clients are just an example, as there are so many benefits and uses for architectural models.
We regularly produce architectural models for:
Marketing agents
Developers
Architects
Creative agencies
Real estate agencies
Government agencies
Contractors
Drafts people
Interior Designers
ARCHITECTURAL MODELS AND SCALES
A scale in measurement terms is used to represent the relationship between a measurement on a physical model and the corresponding measurement on the actual structure or building. Generally speaking, architectural models range from 1:10 to 1:200. PREMIER3D's architectural models vary, but mostly we recommend a scale of 1:100 or 1:200 depending on the specifics of the project, and transportation requirements.
premier3d - specialists in 3d rendering brisbane
Architectural Models are visually impactful and extremely useful in many situations. Architectural Models is one of our most popular visualisation services.
The models will really give you a sense of how the different elements of design, composition, layout and surroundings feel in reality.  We work with you and provide excellent customer service to ensure you are happy with the finished product.
PREMIER3D is the leading 3D architectural visualisation studio in Brisbane because we provide quick turnaround time and high-quality products. We also have offices in Sydney, Melbourne and Canberra. We have worked hard to refine and create a seamless process when creating architectural models and to make it as easy as possible for you.
If you require an architectural model in the Brisbane area, speak to the experienced team at PREMIER3D.
Please describe your requirements and one of our project managers will be in touch within 24 hours.
Privacy is important to us. Your details will not be transmitted or passed on to any third parties.
PREMIER3D PROVIDES EXCEPTIONAL 3D RENDERING SERVICES ACROSS MANY BRISBANE SUBURBS
Get in touch today to get your architectural visualisation project started and let us help you bring your visions to life.