3D RENDERS FOR REAL ESTATE MELBOURNE – MARKETING YOUR PROPERTY
3D renders for Real Estate Melbourne is a vital tool in their marketing arsenal.
PREMIER3D have a 3D rendering studio in Collins St, Melbourne, servicing surrounding Melbourne suburbs with brilliant 3D renders of proposed property developments. Perfect marketing for Real Estate agents, as they can sell developments off plan pre sales.
Melbourne is always a hot market for high rise developments and multi-dwelling properties. Real Estate agents are always wanting to sell these developments off the plan and having 3D renders done of the proposed development, including floor plans, photomontages and streetscapes is the best marketing tool you can have. Tempt buyers with how the property can and will look when it is finished. This often helps buyers as they can visualise themselves living in the property. Often tweaks can be made before development starts to suit the buyers as well.
PREMIER3D are the leading architectural visualisation company in Australia and have an active role in bringing 3D renders to Melbourne Real Estate agents.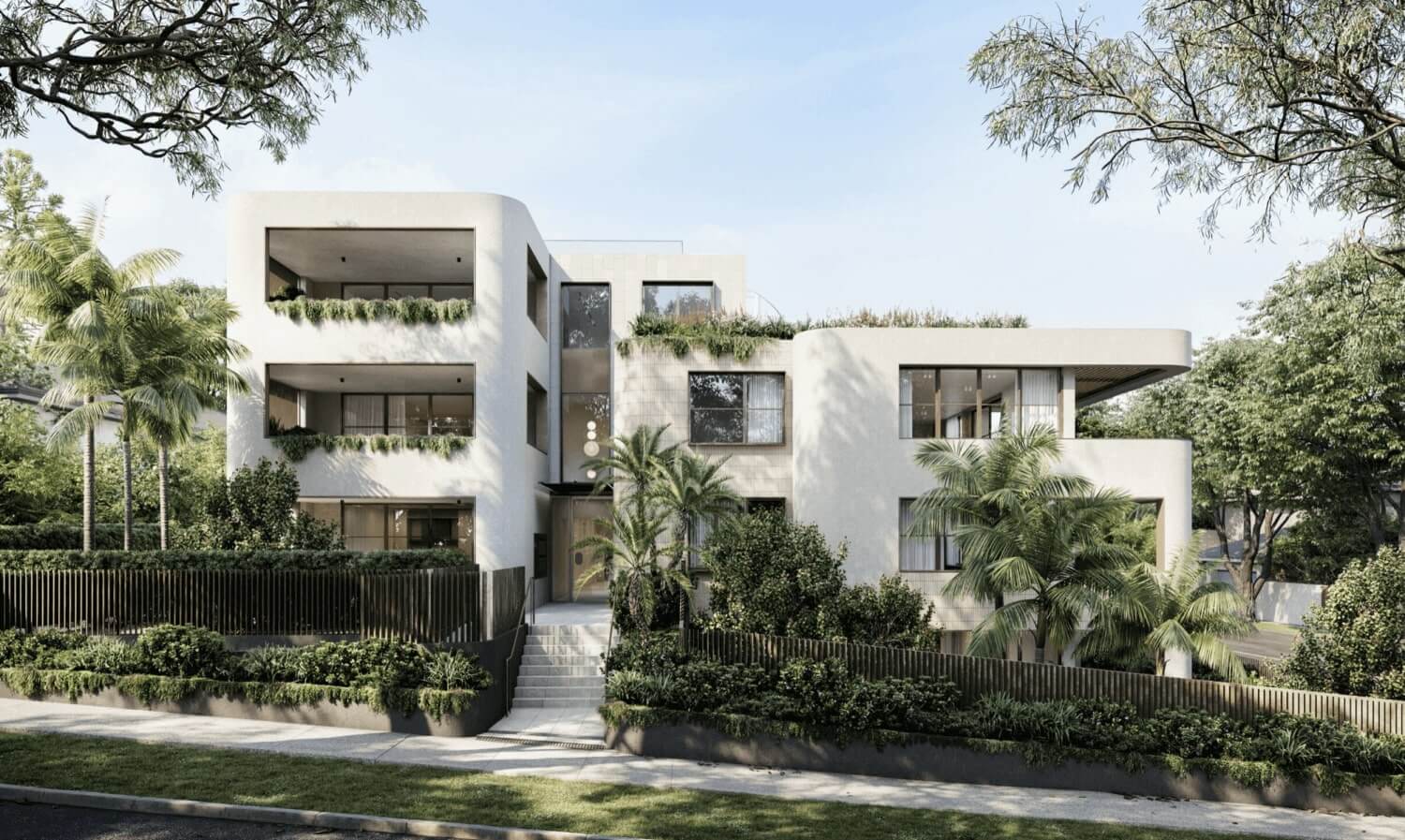 ARCHITECTURAL VISUALISATION – 3D RENDERS FOR MELBOURNE REAL ESTATE MARKETING
PREMIER3D specialise in 3D renders for Melbourne Real Estate Marketing.
Utilising 3D renders is an essential part of any marketing campaign that real estate agents use for property sales, off-plan pre sales or rental spaces for the commercial and residential markets in Melbourne.
Traditional real estate marketing usually involves the use of advertisements, brochures and presentations to attract interested parties, however, real estate agencies have the potential to achieve much better results when they use 3D renders and 3D scale models to showcase the properties. Letting potential buyers immerse themselves in the property and visualise themselves living there really helps to sell the property.
3D RENDERS USED FOR REAL ESTATE MARKETING MELBOURNE
3D rendering for real estate agents includes:
3D Interior Layouts
3D Exterior Facades
Depending on the type of 3D rendering, the buyer or tenant can take a virtual tour of the property without having to visit the site. These 3D renders are particularly important when the building is under construction or being renovated. These renderings make off-plan sales much easier.
In the past, the only tangible tools a real estate agent had to market their property and promote their listings was a finished building, square footage numbers and a detailed list of specifications including the number of bathrooms and bedrooms. Agents in a sense had to work harder to sell the "dream" of potential possibilities without the visual aids to clients hoping that they would be able to picture or imagine what they were looking at buying/ renting. Because of this, there was a disconnect between what the agent was trying to sell and what the client could see. It would create distrust between agent and client. Now the real estate agents job is made more simple by having the tangible photorealistic visualisation of the finished property.
3D RENDERS FOR REAL ESTATE MELBOURNE – HOW DO THEY HELP YOUR MARKETING?
3D rendering can help several aspects of your marketing campaigns in Real Estate. They help you visually market the property details such as layout, colours, textures, outdoor space, landscaping and the overall finished property.
3D rendering helps to show highly detailed aspects of the commercial or residential property and having the renders done to scale give a great perception of size. Most people investing in real estate want to understand the interior and exterior aspects of the property and the scope of the work that is needed. All of this can be achieved by utilising a range of 3D rendering techniques to help showcase the property.
MARKETING PRESENTATIONS USING 3D RENDERS
When you are marketing a property or proposed development you may have to present the property to investors and stakeholders. These pitches are crucial and our 3D renders help with this. You don't have to try and paint the visual idea, you have the photorealistic visualisations done in 3D which really helps you to showcase the property. 3D scale models are also excellent for this purpose.
3D rendering helps make the property look impressive while maintaining all the dimensions precisely. Potential buyers can accurately visualise flooring, paint, lighting, furniture placement, and design features of the property. This helps to create a connection or emotionally attachment to the property.
We can accurately represent colours, textures and other features such as products, appliances, architectural hardware and more. 3D renders will make your presentation much more impressive and in a way it is an "easier" sell for the agent.
ENHANCE YOUR REAL ESTATE MARKETING CAMPAIGN WITH 3D RENDERS
3D rendering is one of the best marketing tools available today. With a range of different rendering techniques and styles, it is extremely beneficial for your property marketing. PREMIER3D specialise in the highest quality 3D renders that are photorealistic and improve the aesthetic of your marketing campaign. These renders help to invoke an emotional response from the clients and accurately visualise the property, neighbourhood, layout and even views from the property. 3D rendering helps to merge the traditional process of property development to successfully connect agents and developers with the ever-changing needs of the their clients or potential buyers.
Enhancing your marketing campaigns with 3D will be the best move you can make when selling property off the plans.
PREMIER3D – SPECIALISTS IN 3D RENDERS FOR MARKETING
PREMIER3D works with a wide array of specialist agencies including medical, infrastructure, government, technology and automotive projects. These diverse industries have allowed our specialist digital modelling team to build on its expertise, resulting in the ability to model a variety of levels with all 3D software outputs.
The industries that PREMIER3D work with include:
ARCHITECTS
DEVELOPERS
REAL ESTATE AGENTS
INTERIOR DESIGNERS AND ARCHITECTS
HOME BUILDERS
SPECIALIST INDUSTRIES AND GOVERNMENT SECTORS
Please describe your requirements and one of our project managers will be in touch within 24 hours.
Privacy is important to us. Your details will not be transmitted or passed on to any third parties.
PREMIER3D PROVIDES 3D RENDERS FOR REAL ESTATE MELBOURNE – MARKET IN 3D
Get in touch today to get your architectural visualisation project started and let us help you bring your visions to life.