PREMIER3D's, 3D photomontage process has been refined to ensure a streamlined and efficient system for your project.
The below infographic shows our process in the simplest way.
First, we begin with photography. The images need to be of the highest quality and resolution so that we can get the best result. Often we need several images of the proposed site and different angles. We offer in house photography services or can provide a brief for a photographer of your choosing.
We then begin modelling the proposed plans and elevations to produce a 3D model.
A virtual camera and lighting rigs are set up that match the position of the lighting and camera set up during principal photography.
Post-production is where we bring all of the parts together and adjust, merge and edit the image. Surroundings may have to be changed and the model adjusted so that everything fits together to create intense realism.
REQUIREMENTS TO PRODUCE A HIGH-QUALITY 3D PHOTOMONTAGE
High-Resolution Image of the proposed building site. We also offer photography services.
Plans and elevations of the proposed projects in DWG format
Exterior finishes schedule
Landscaping plan in DWG or PDF format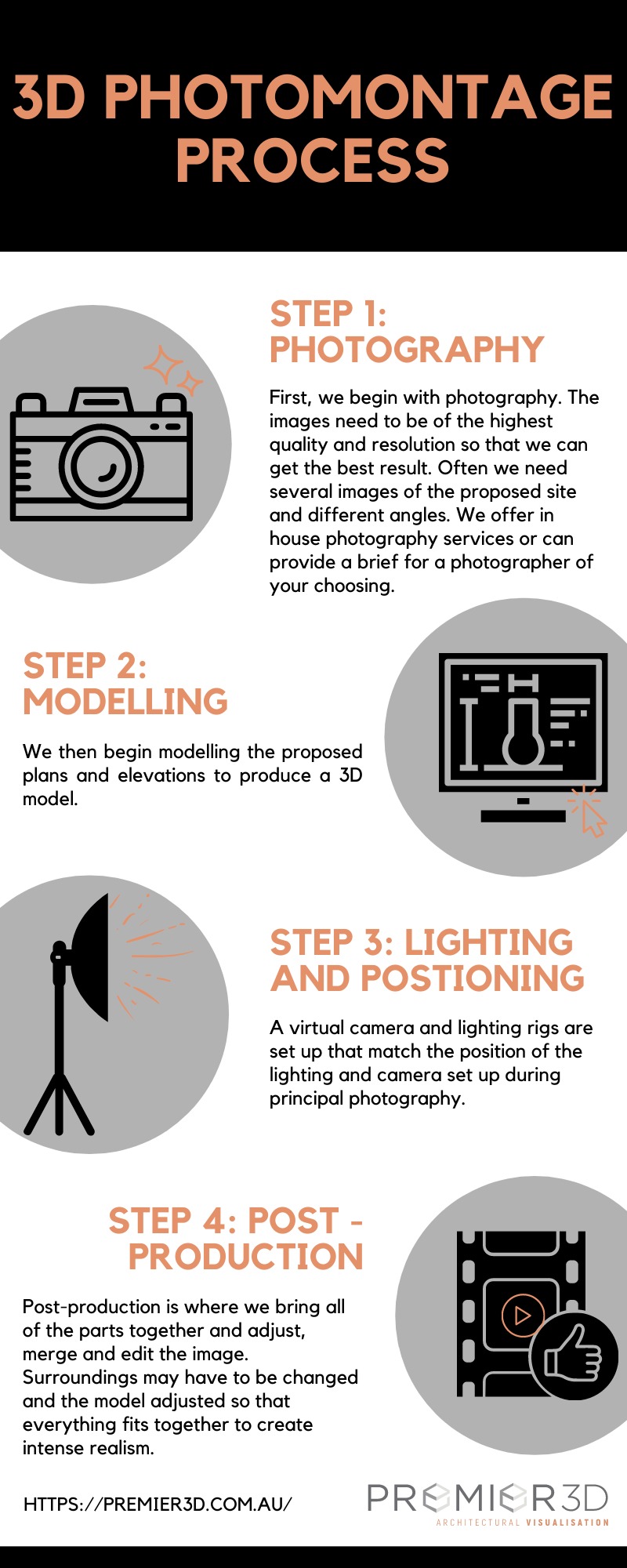 3D PHOTOMONTAGE PROCESS – PREMIER3D
PREMIER3D have studios in Melbourne, Sydney, Brisbane and Canberra, and have the leading Photomontage team in Australia.
With a combined 40 years of experience in the industry, we know how to produce high-quality 3D photomontages, renders and scale models.
Our 3D architectural photomontages are an excellent way to market your project off the plan. We can showcase any type of design in true, photorealistic visualisation for marketing or development application submissions.
Contact the team at PREMIER3D today to enquire about out 3D photomontages.
premier3d - specialists in 3d rendering sydney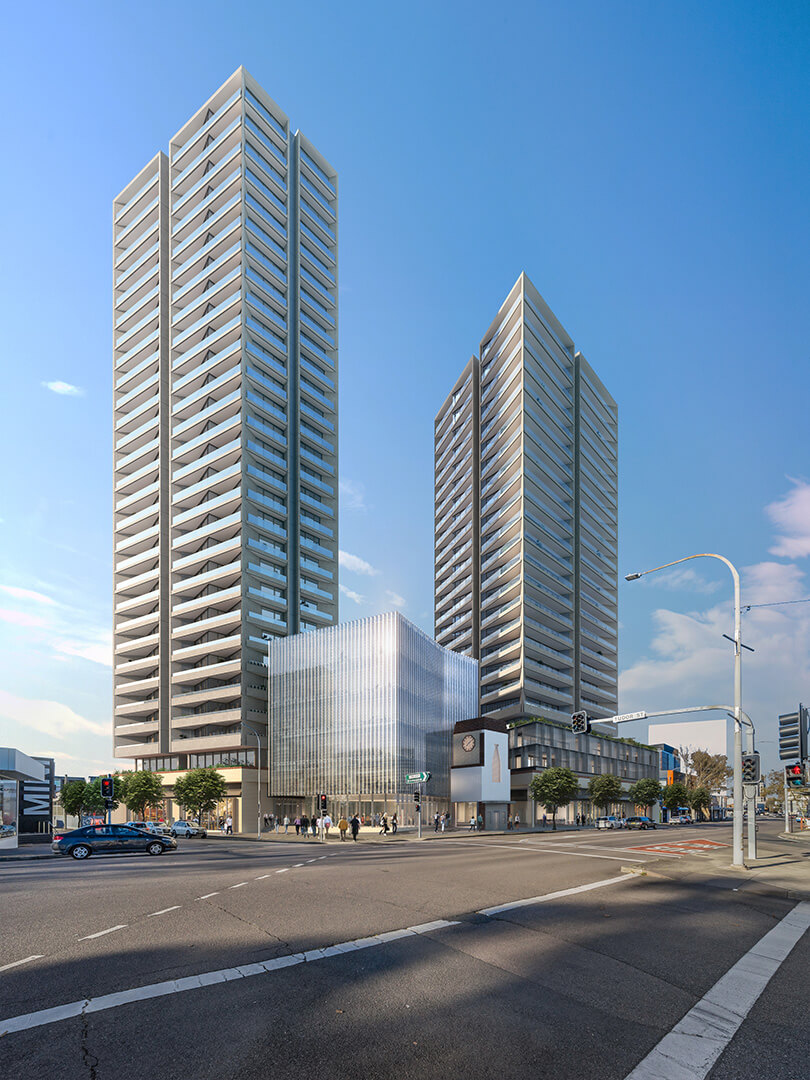 Please describe your requirements and one of our project managers will be in touch within 24 hours.
Privacy is important to us. Your details will not be transmitted or passed on to any third parties.