To complete a PREMIER3D Marketing Model, our team makes an assessment on the scale and model base boundary after reviewing the following files:
Plans in DWG format
Elevations in DWG format
Exterior finishes schedule
Landscaping drawings in DWG or PDF format
The scale indicates the total overall size and, normally, the scale is dependent on what the model intends to be used for. For marketing and display purposes for off-the-plan presales, a scale of 1:100 or 1:200 is recommended; however, this is dependent on the overall display suite size or if the model will be displayed and transported, such as around to major road shows, shopping centres and so on.
Once the model base boundary is established, our expert team will cut the base accordingly, including the main building pieces through a CNC machine, which are spayed and then assembled to form the main building/s.
This is then adhered to the base and, once mounted, the final landscaping is set according to the provided file. Once complete, the model will be delivered in a specially made and constructed road case with an acrylic case also supplied.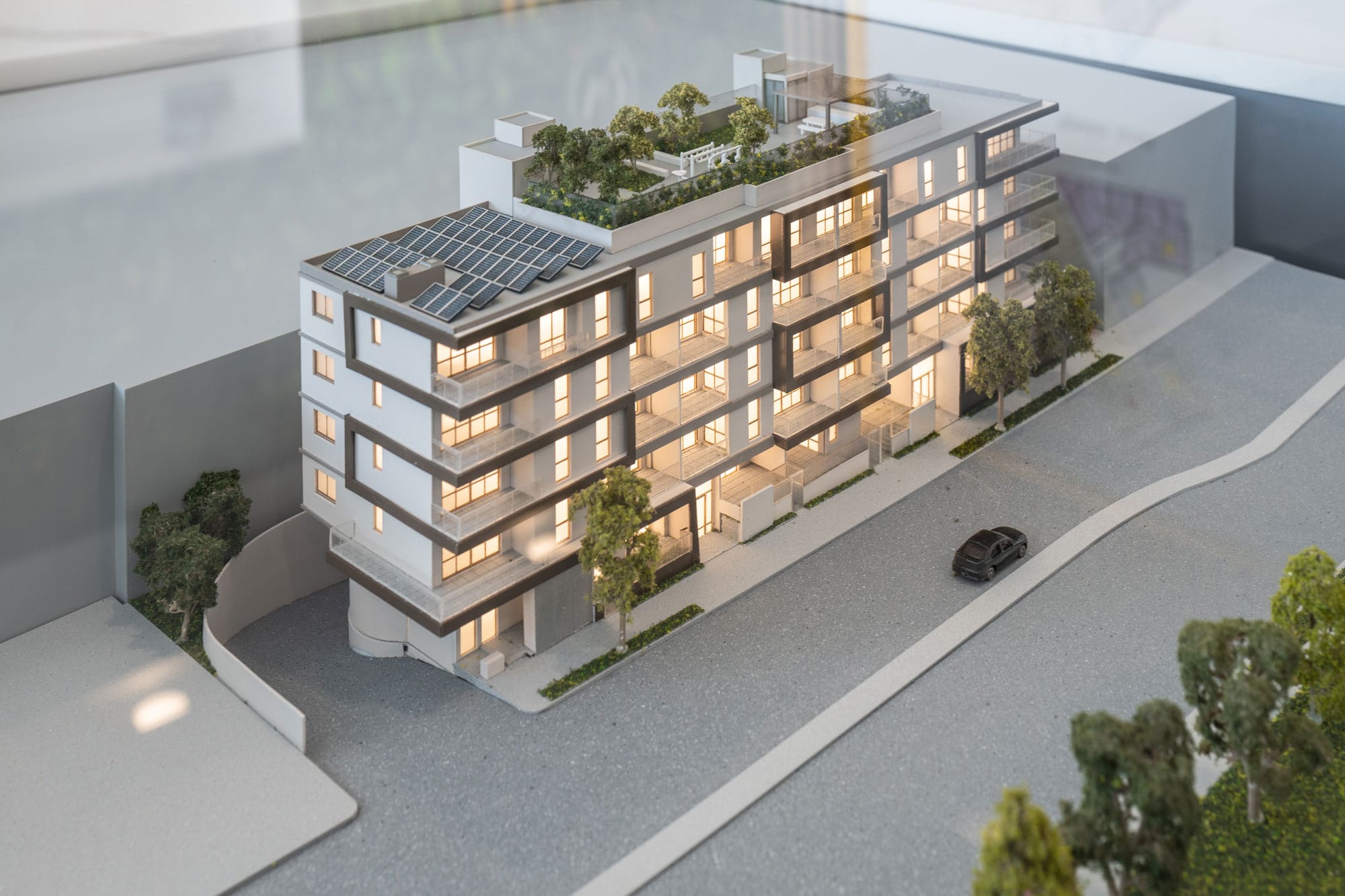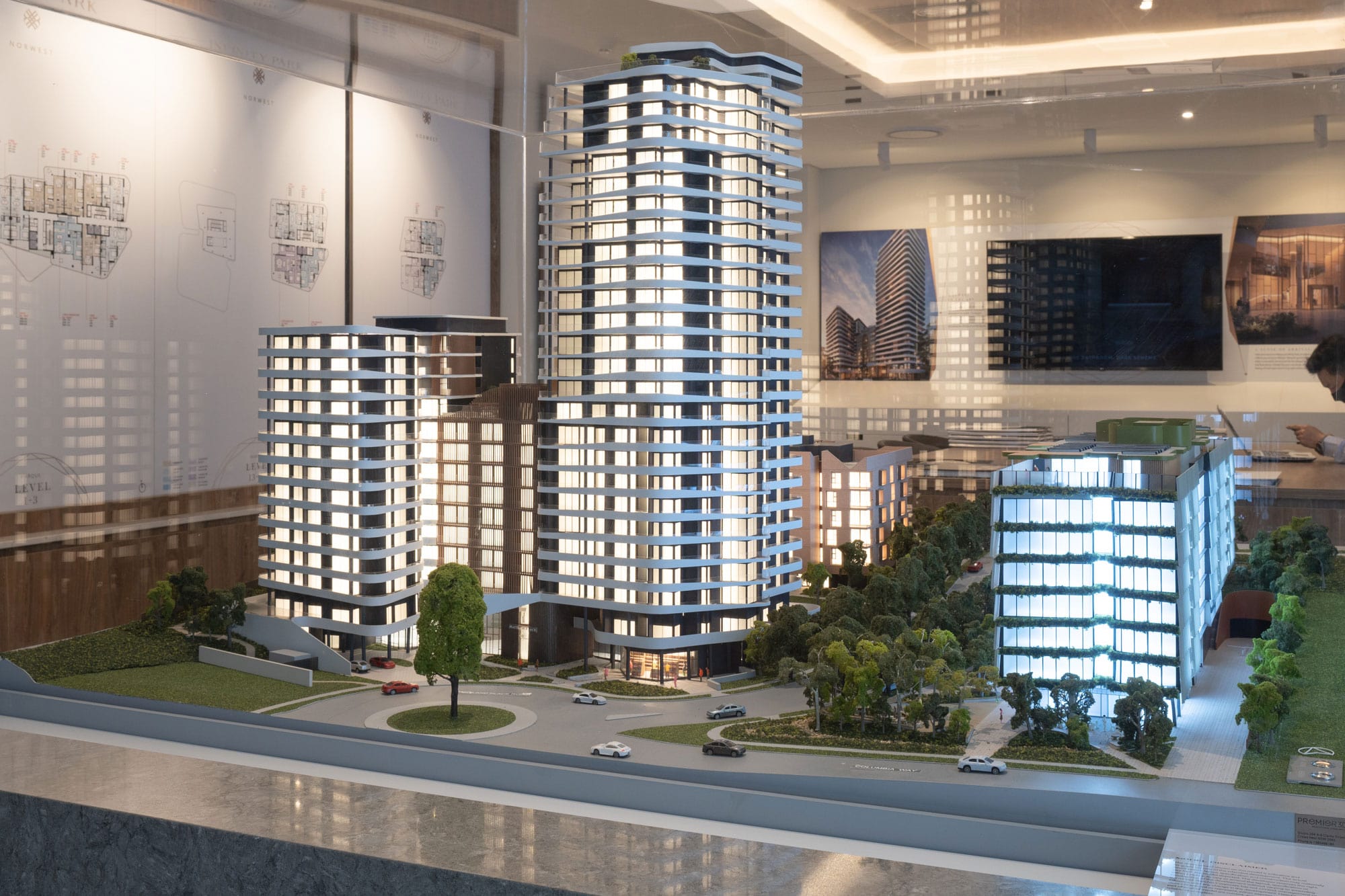 COUNCIL – DEVELOPMENT APPLICATION MODELS
While PREMIER3D Development Application Models are made following the same process as our PREMIER3D Marketing Models, the development application models generally show the surrounding context either completely in colour or in white.
Additionally, main buildings are represented white in either full or half detail and our design team will make the model to each individual council requirement, as we understand councils vary in their specific requirements per application.