3D MARKETING MODELS MELBOURNE & SURROUNDING SUBURBS
PREMIER3D specialise in 3D Marketing Models Melbourne and surrounding suburbs. We provide architectural visualisation services for several industries and a wide variety of clients.
3D marketing models are extremely vital for property developers and real estate's marketing team, as they show in great detail what the plan for the building will be. In order to represent architectural ideas, rather than just showing the plans or a 2D image, the physical 3D marketing models serve as a great visual and communication tool.
Our 3D Marketing Models are extremely realistic and are made out of high-quality acrylic, that is sure to wow in sales pitches and meetings.  With over 40 years of combined architectural visualisation experience, we know how to handle any project.
We service the entire Melbourne area for all your 3D Marketing Model needs.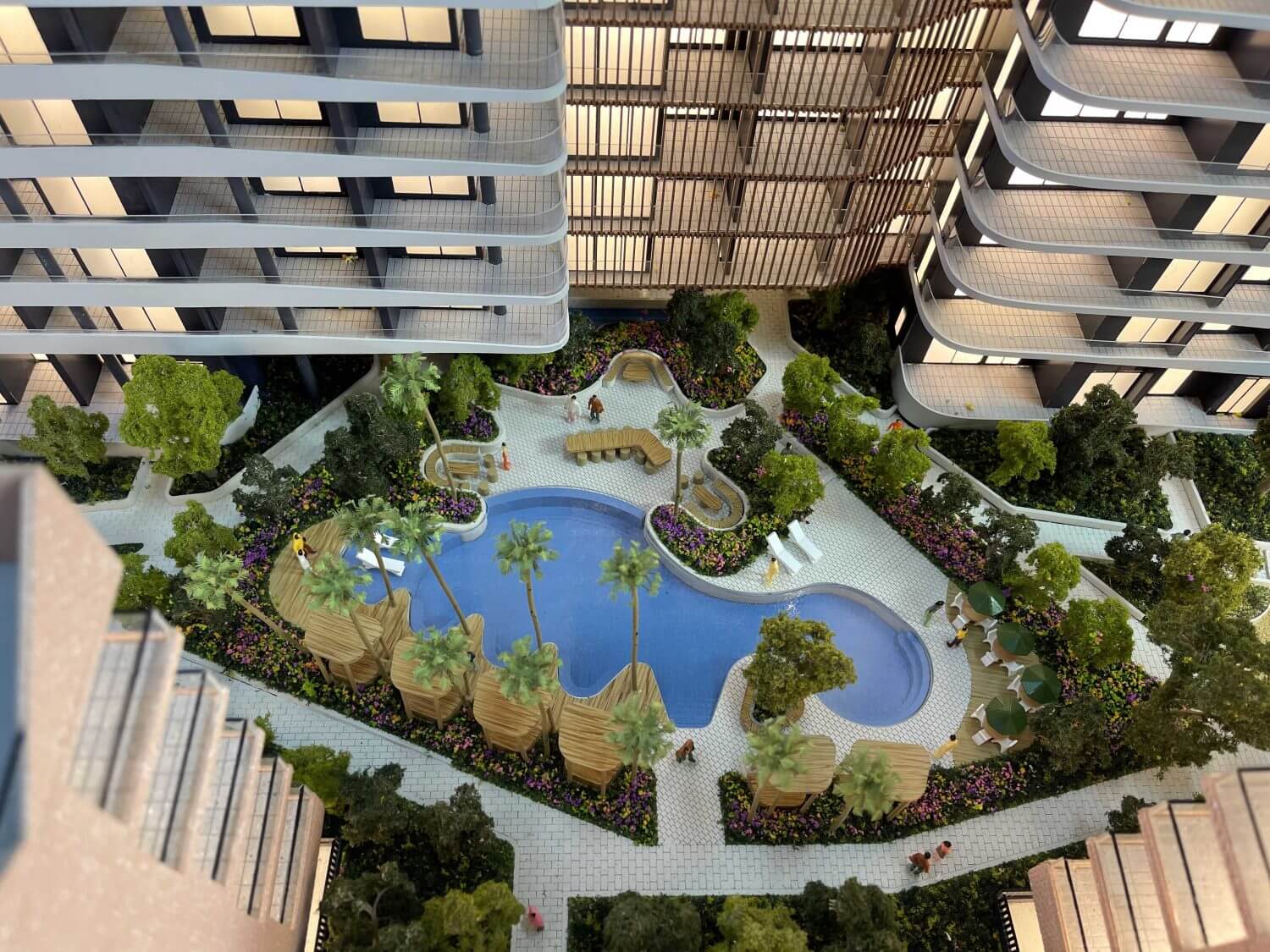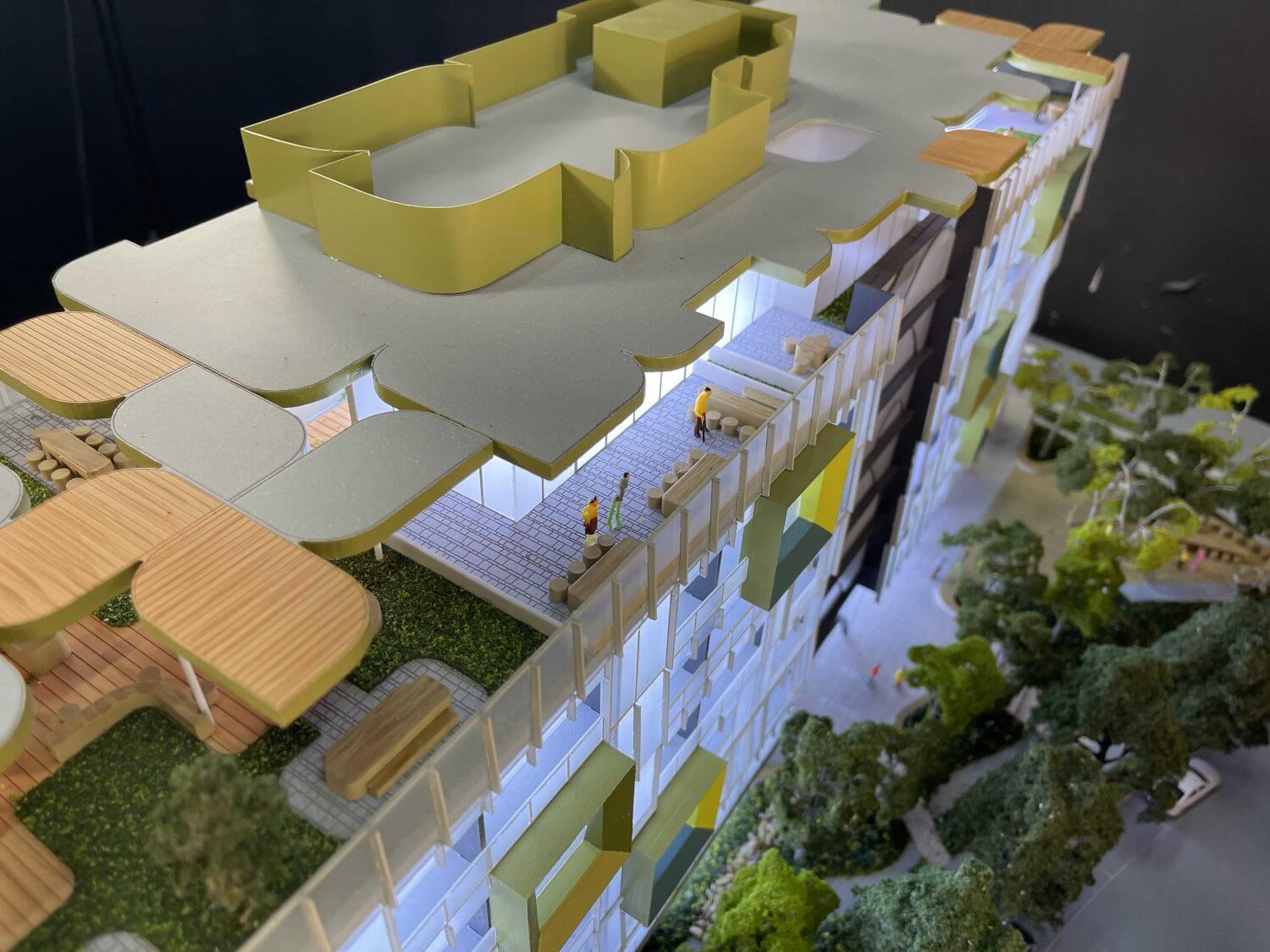 PREMIER3D – WHY CHOOSE US?
EXTENSIVE EXPERTISE IN THE ARCHITECTURAL VISUALISATION

MULTIPLE LOCATIONS-MELBOURNE, SYDNEY, BRISBANE & CANBERRA

A DIVERSE TEAM WHO SPECIALISE IN DIGITAL PRESENTATIONS

CLIENT-CENTRIC, PROFESSIONAL SERVICE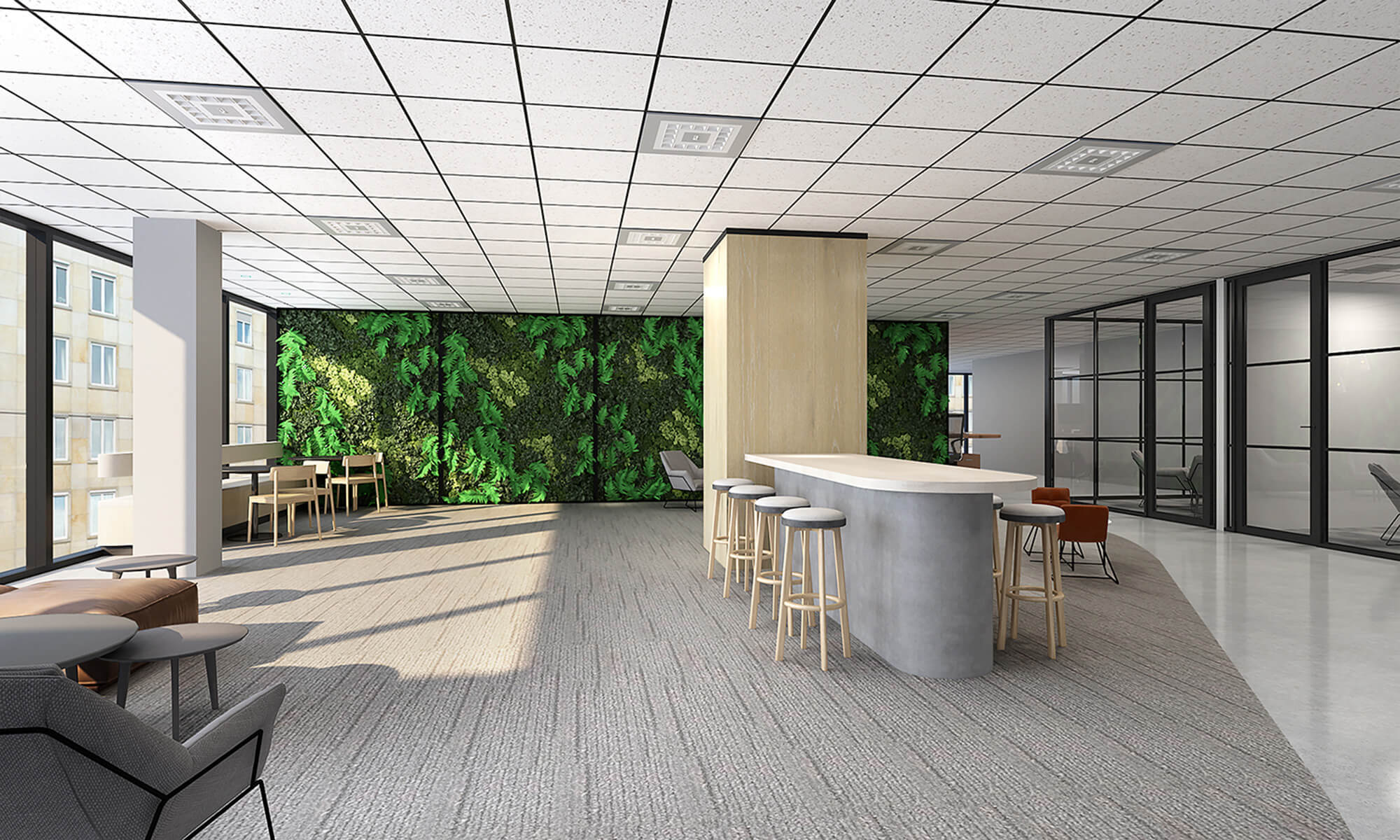 Photo-realistic 3D renders
Evident through our work with a variety of sectors, our products and services are regularly used to engage conceptual design, finalise design concepts and submissions, while also maximising off-the-plan presales.
It is possible to create a 3D model render out of just about anything, as 3D modelling and rendering are highly flexible. Our 3D renders allow us to view our design at the beginning of the construction or manufacturing phase, which gives us a very good idea of the design and facilitates refinement and better overall design. We work closely with our clients through all steps of the design phase in order to produce the highest quality 3D renders.
If you are in Melbourne and the surrounding suburbs, looking for a team of specialists in the field of 3D rendering and architectural visualisation, contact PREMIER3D today.
MELBOURNE 3D MARKETING SPECIALISTS
The team at PREMIER3D are self-professed architecture enthusiasts and we have the expertise and skills to create high-quality 3D marketing models.
Evident through our work with property developers, real estate agents, interior designers, architects, government agencies and building leaders in the land and home industries, our products and services are regularly used to engage conceptual design, finalise design concepts and submissions, while also maximising off-the-plan presales.
The PREMIER3D team values communication and client satisfaction. We want your 3D marketing model to be everything you have envisioned – and more! We will regularly touch bases with you to ensure all the details are correct and that we have everything we need to complete the project within the agreed timeframe.
Utilising 3D Models for marketing purposes has increased exponentially, as it turns 2D designs and plans into a realistic, physical product. Our amazing team will place the 3D marketing model in the context of its surrounding environments upon request and can utilise landscaping and shrubbery for a maximum impact.
TYPES OF 3D MARKETING MODELS
There are a few different types of marketing models that we can create to suit your needs and purposes. They are:
Interior Models
Exterior Models
Development Application Council Models
UNDERSTANDING THE CLIENT'S VISION
PREMIER3D prides itself on our excellent customer service and client satisfaction. We communicate effectively and thoroughly to ensure that we understand your vision, the brief and how we can bring it to life. 3D marketing models are important visual tools for many different industries, and we work tirelessly to make sure yours is perfect.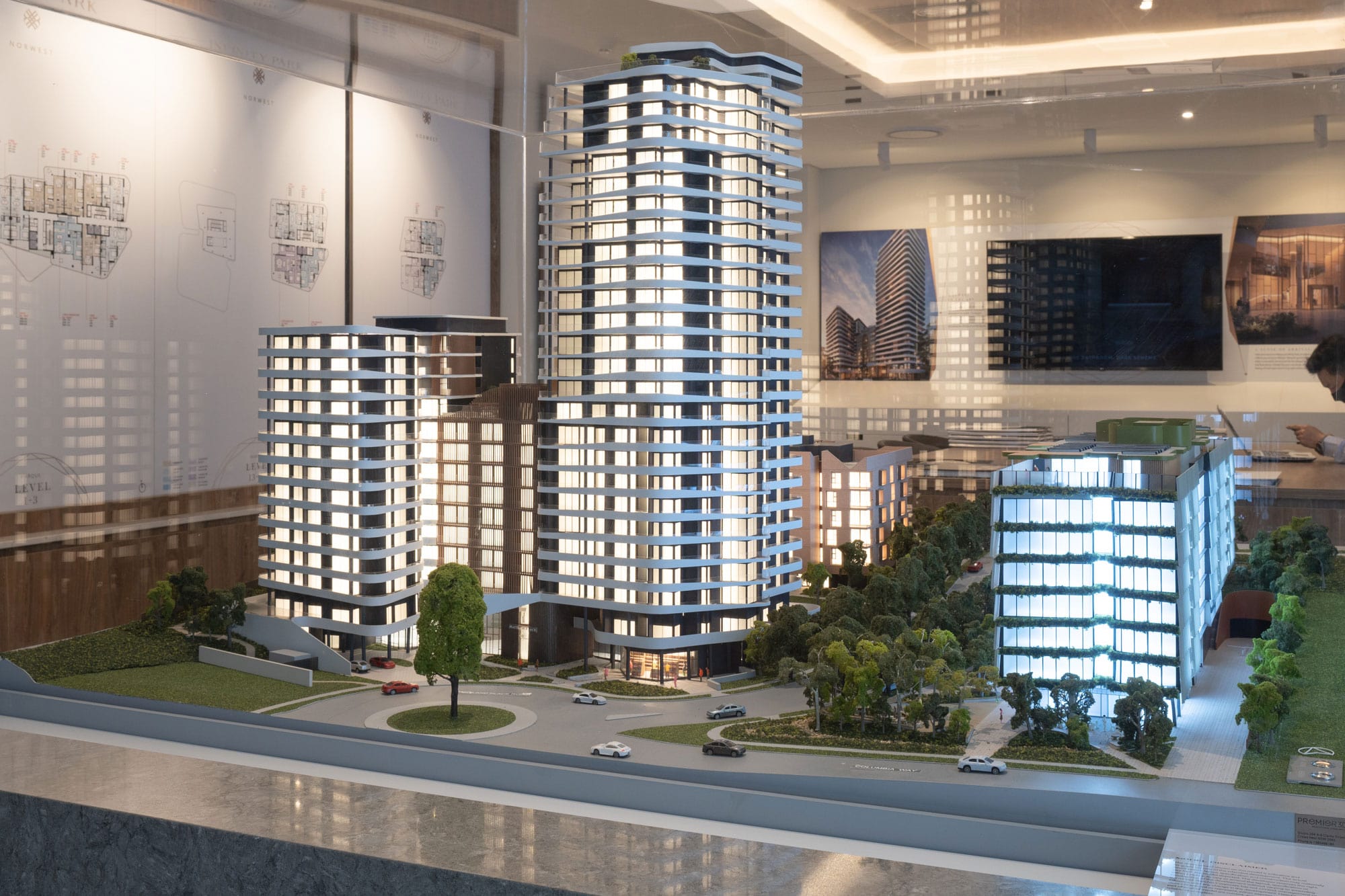 THE PROCESS OF MARKETING MODELS
At the beginning of the project, we will require the plans, elevations, exterior finishes and landscaping drawings to understand the scope and details of the model that is required. The experts at PREMIER3D will then make an initial assessment of the scale and model base boundary, which will determine the actual size of the final model.
We do have recommended scaling based on previous projects, however, you may have transport restrictions or display issues, and we may have to adjust accordingly. Once we establish a boundary for the model base, our staff will then cut the base accordingly. The next step is to cut the building pieces with a CNC machine. These pieces are sprayed and then assembled to form the main building part of the model.
The physical model, once assembled is then adhered and mounted on the base. This is when we add the final landscaping and finishing touches. All of our models will be delivered in a specially made road case and an acrylic case is also supplied.
3D MARKETING MODELS MELBOURNE – PREMIER3D
3D Marketing Models are visually impactful and extremely useful in many situations. 3D Marketing Models is one of the most popular architectural visualisation services that we provide. We have built up a loyal client base due to our experience in providing high-quality services.
PREMIER3D is the leading 3D architectural visualisation studio in Melbourne because we provide excellent client service, turnaround time and high-quality products. We also have offices in Sydney, Melbourne and Canberra. If you require a 3D marketing model in the Melbourne area, speak to the experienced team at PREMIER3D.
Contact PREMIER3D for 3D Marketing Models Melbourne and surrounding suburbs.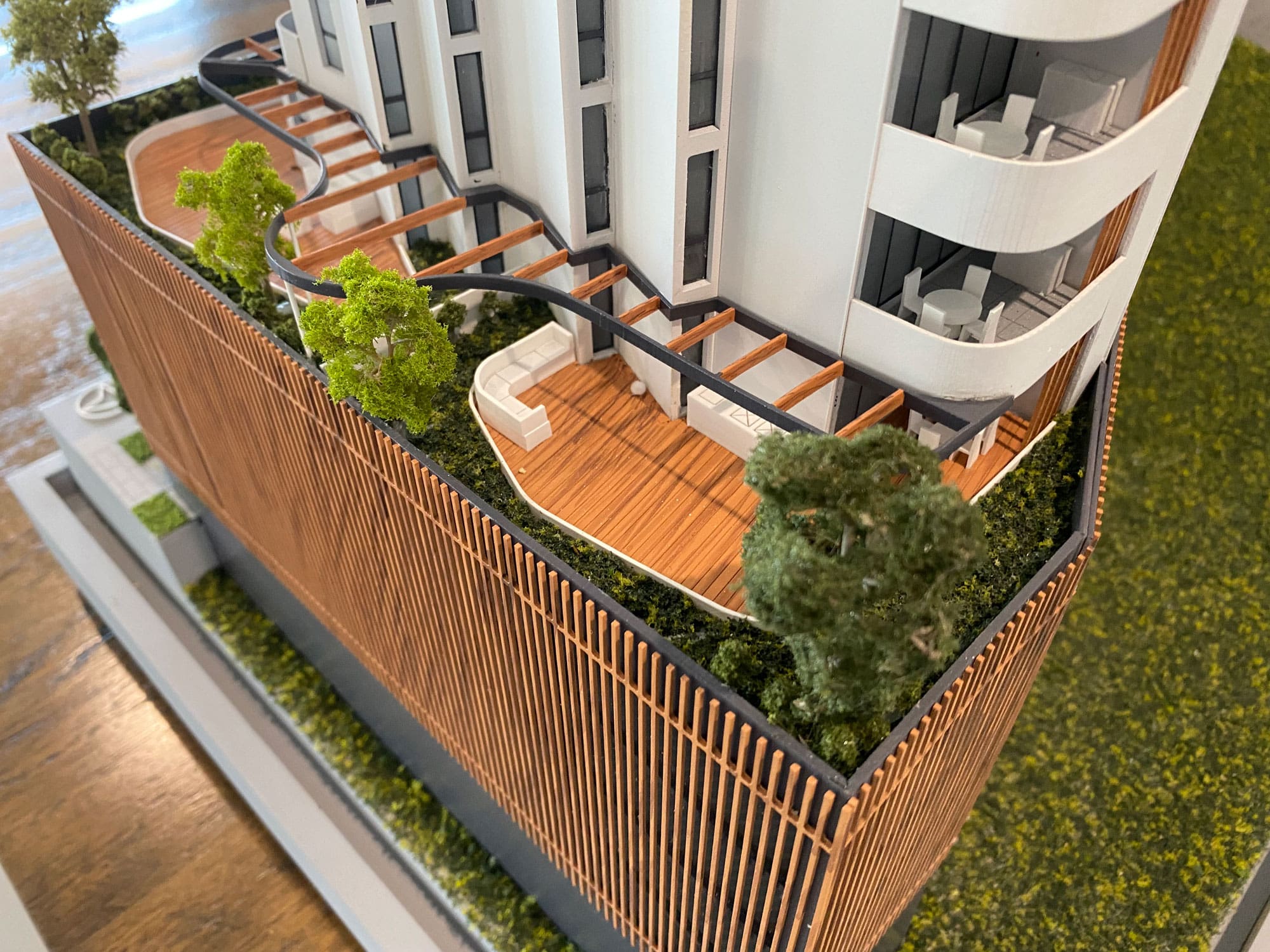 Please describe your requirements and one of our project managers will be in touch within 24 hours.
Privacy is important to us. Your details will not be transmitted or passed on to any third parties.
PREMIER3D PROVIDES SPECIALISED 3D RENDERING SERVICES ACROSS MANY MELBOURNE SUBURBS
Get in touch today to get your architectural visualisation project started and let us help you bring your visions to life.