3D MARKETING MODELS BRISBANE
PREMIER3D specialise in 3D Marketing Models in Brisbane and surrounding suburbs.
We provide architectural visualisation services for several industries. 3D marketing models are extremely vital for property developers and the real estate's marketing team, as they show in great detail what the plan for the building will be.
In order to represent architectural ideas, rather than just showing the plans or a 2D image, the physical 3D marketing models serve as great visual and communication tools. Our 3D Marketing Models are extremely realistic and are made out of high-quality acrylic, that is sure to wow in sales pitches and meetings.
We service the entire Brisbane area for all your 3D Marketing Model needs.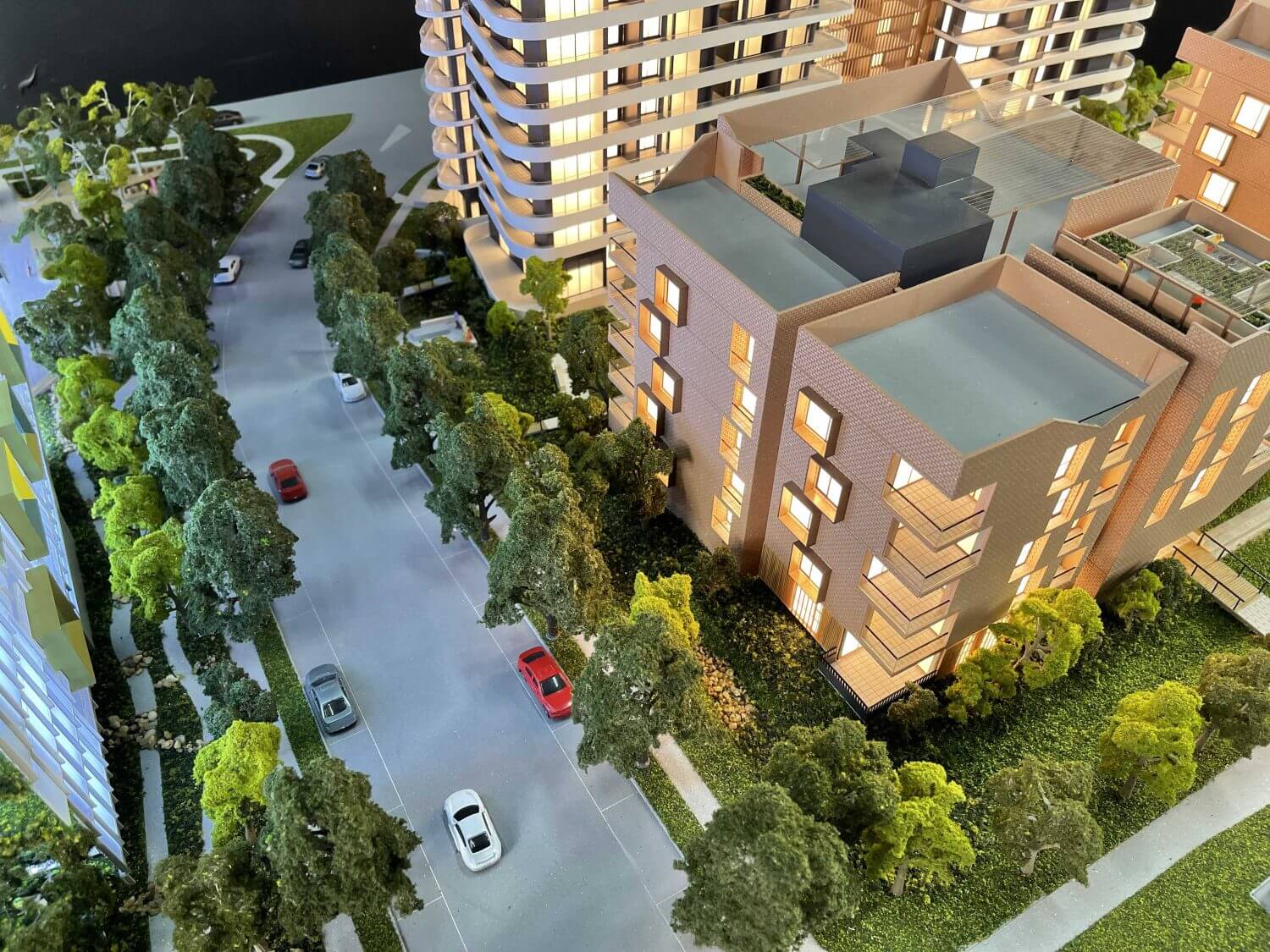 WHAT ARE 3D MARKETING MODELS?
A 3D marketing model is a physical 3D artifact that you can touch and see all the details of the proposed design. In times past, drawings and artwork were used for meetings, sales pitches and marketing, however with the development of modern technologies – we can create a small, realistic version of the planned building!
Our marketing models are created from the plans and designs that clients supply, and then we use our architectural expertise and advanced computer technology to create a 3D render of what the building will look like. From here, we establish a model boundary and cut the base accordingly.
The main pieces of the 3D marketing model are then created utilising a CNC machine and then assembled. It is an in-depth process – but one that we have got down pat! You will get to see how we turn your plans into realistic, 3D marketing models of the proposed building!
ADVANTAGES OF 3D MARKETING MODELS
One of the positives about purchasing a 3D marking model is how many benefits it provides to your project. 3D marketing models aren't just a one use only product, as you can use it throughout the planning, pitching, selling, building and marketing stage, making it extremely multipurpose and more visually impactful than 2D drawings and floor plans.
Here are some of the advantages you will experience once you have commissioned PREMIER3D to create your stunning 3D marketing model:
It will help eliminate design flaws before the building is started
The 3D Model will help during planning, fundraising and construction
Once the project is finished, the 3D model can be used as a sales tool for selling and marketing the property and real estate.
Used for social media and websites
Useful as a sitemap for a large complex or even a city plan.
Permits, council approvals and submissions
Can be utilised for marketing on websites like realestate.com.au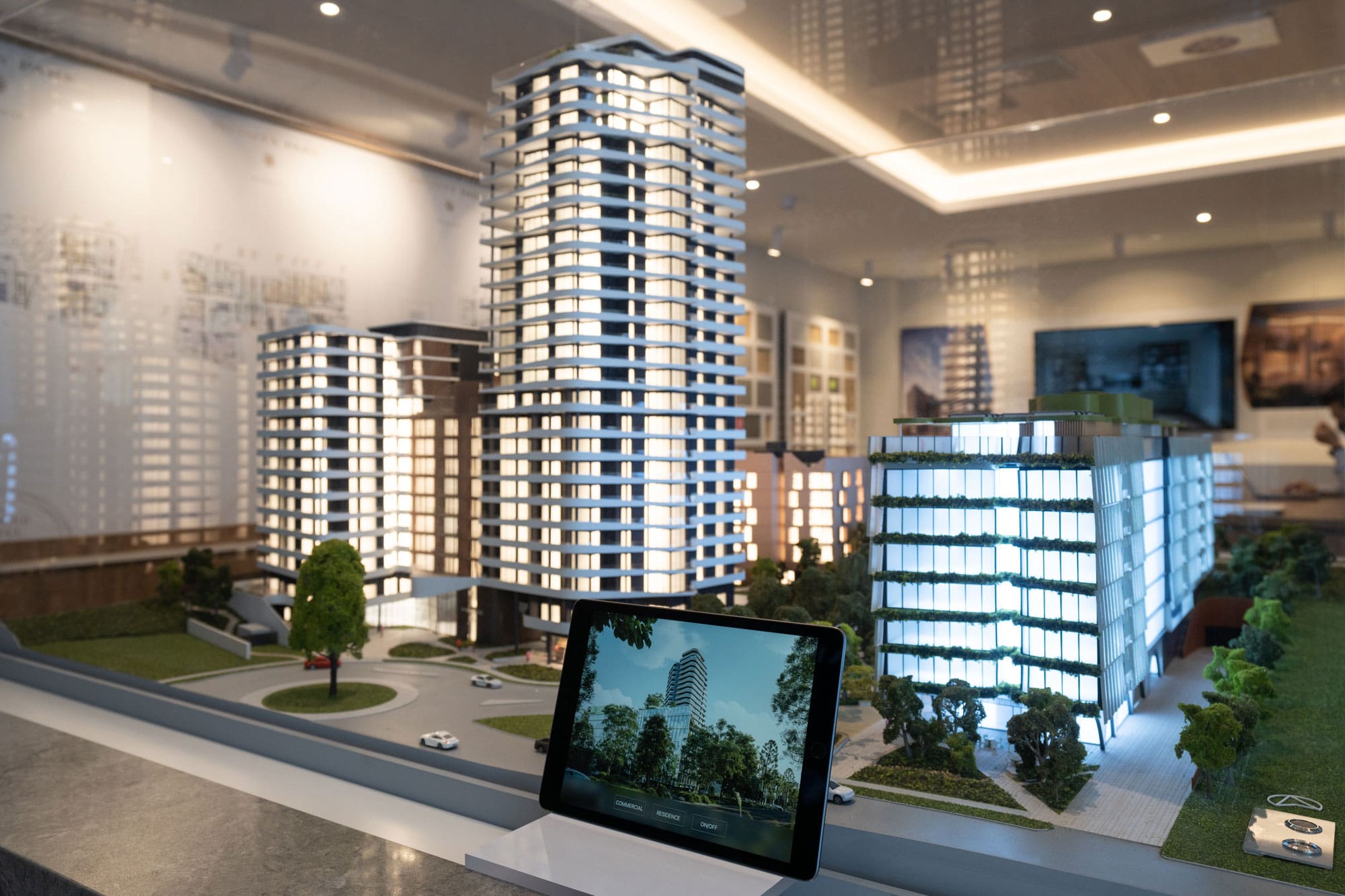 OUR SERVICES INDUSTRIES THAT UTILISE 3D MARKETING MODELS
3D marketing models are powerful visual tools that are useful for a range of industries. That's why we believe 3D marketing models are one of the best architectural visualisation products you can purchase, as it so multipurpose.
Industries that PREMIER3D work with include:
Developers
Architects
Graphic Designers
Advertising
Marketing
Real Estate Agents
Government Agencies
Drafts People and other related sectors
GET IN TOUCH3D MARKETING MODELS BRISBANE – PREMIER3D
3D Marketing Models are visually impactful and extremely useful in many situations. 3D Marketing Models are one of our most popular architectural visualisation services. We work with you and provide excellent customer service to ensure you are happy with the finished product.
PREMIER3D is the leading 3D architectural visualisation studio in Brisbane because we provide excellent client service, turnaround time and high-quality products. We also have offices in Sydney, Melbourne and Canberra.
If you require a 3D marketing model in the Brisbane area, speak to the experienced team at PREMIER3D.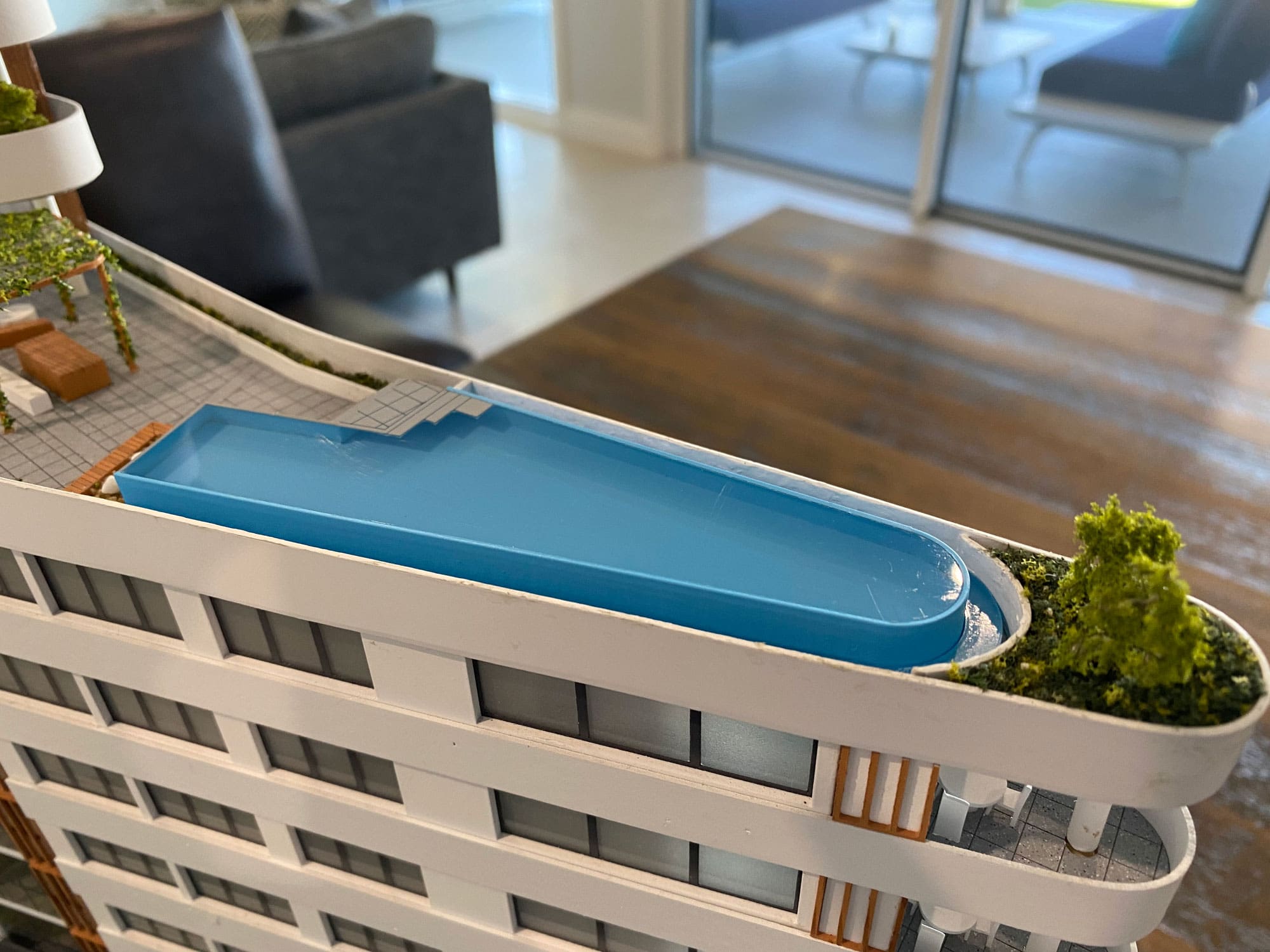 Please describe your requirements and one of our project managers will be in touch within 24 hours.
Privacy is important to us. Your details will not be transmitted or passed on to any third parties.
PREMIER3D BRISBANE OFFICE
Level 10, 15 Green Square Close
Fortitude Valley, QLD, 4006
07 2104 3870
PREMIER3D PROVIDES EXCEPTIONAL 3D MARKETING MODELS ACROSS MANY BRISBANE SUBURBS
Get in touch today to get 3D marketing model started and let us help you bring your visions to life.