WHAT IS 3D ARCHITECTURAL ANIMATION?
3D Architectural Animation can be used on a variety of digital platforms to maximise pre-sales and conceptual designs, therefore offering one of the leading ways to showcase your project in the digital era.
At PREMIER3D, we can bring your vision to life regardless of whether you're a developer after fast, off-the-plan presales or an architect wanting to visualise the proposed space.
By using the latest computer modelling software technology – combined with our highly talented styling team – PREMIER3D will present an animated presentation of the proposed design.
To complement these animations, PREMIER3D also offers additional multimedia services including onsite photography, videography, text overlay, scripting and voiceovers.
A 3D Animation is a marketing or visualisation tool used to represent a property (usually the interior) in a video format. They can also be referred to as a "walkthrough" as they
simulate a viewer's perspective as they survey the proposed space. PREMIER3D creates 3D animation videos by compiling a number of images in a specific way to play simultaneously and
create a video simulation.
The main task of 3D animation is to convey the beauty of facade solutions and form an emotional image of the project.
Therefore, in architectural animation, the artistic level and style of 3D visualizations are of great importance.
With the help of 3D graphics designers animate the layouts of sites and applications.
For the presentation of cases. Designers use 3D animation to show actual work and showcase their portfolio. Moving elements help to attract and keep the attention of users.
Both interest and attention are the criteria of a good presentation.
THE ADVANTAGES OF 3D ARCHITECTURAL ANIMATIONS
3D video or otherwise called architectural 3D animation is one of the most sought-after products in the field of construction, architecture, and design, due to its effectiveness and advantages.
The Animation video lets the client visualise what the final product is going to look like.
It helps highlight the scope and shows the exact measurements.
Not only that, but it can be used for marketing purposes and presentations. If you are an interior designer or working with one, 3D animations are super
beneficial in helping them see the dimensions they are working with and visualise their work. As the animation will show all the details according to the current plans,
it will show any issues or allow for people to see where changes may need to be made, saving time and money.
Commercial demand for computer- generated redering is on the rise. There is a large growing demand for architectural visualisation in Australia, as the advancements in technology has allowed architectural
animations to become cheaper.
VISUALISATION
Words sometimes just don't cut it. Sometimes no matter how many times you explain it, or show plans, it can be difficult for some people to see what you are envisioning.
Building a 3D Animation can make it feel more real to the client and you can display all the details and design elements in a visual way.
3D Animations conveys the advantages of your design and will surely impress!
SCOPE
A realistic 3D animation will be created to your design specifications, attempting to be as close to the finished project as possible.
A 3D Animation will allow you to show the scope and scale of what you are planning. The Animation will show the depth, height, layout and design of each room.
This also will help you make final design decisions or see if there are any potential issues that could arise.
MARKETING
If you have a concept or design that you would like to show a potential client or developer, a 3D animation is a surefire way to impress and show every detail.
Your vision will come to life right in front of their eyes. It will look professional and customer-focused and is a powerful tool to have.
3D ANIMATIONS FOR REAL ESTATE MARKETING
3D architectural Animations are being used to digitally stage and visualise spaces in an efficient and extremely valuable way.
Pre-construction marketing has given developers and realtors an edge to their development projects.
Real estate marketing has changed because of architectural visualisation. We are able to help clients sell a large percentage of their projects off our visualisations before the actual building has begun.
This makes pre-construction marketing a valuable addition to any real estate sales strategy and makes animations the most effective to understand a new project.
They don't just help real estate agents, but builders, marketing teams, architects and many other industries.
3D Animations allow us to tell the story beyond the project. We set the stage to align with the prospective buyers' market, or you can even add your own custom touch! Diagrammed through aerial imagery and contextual site modeling, we show the home buyer what they get outside of their property. From large commercial site flyovers to a walk through of a new home, 3D Animations help our clients experience and understand the project as a whole.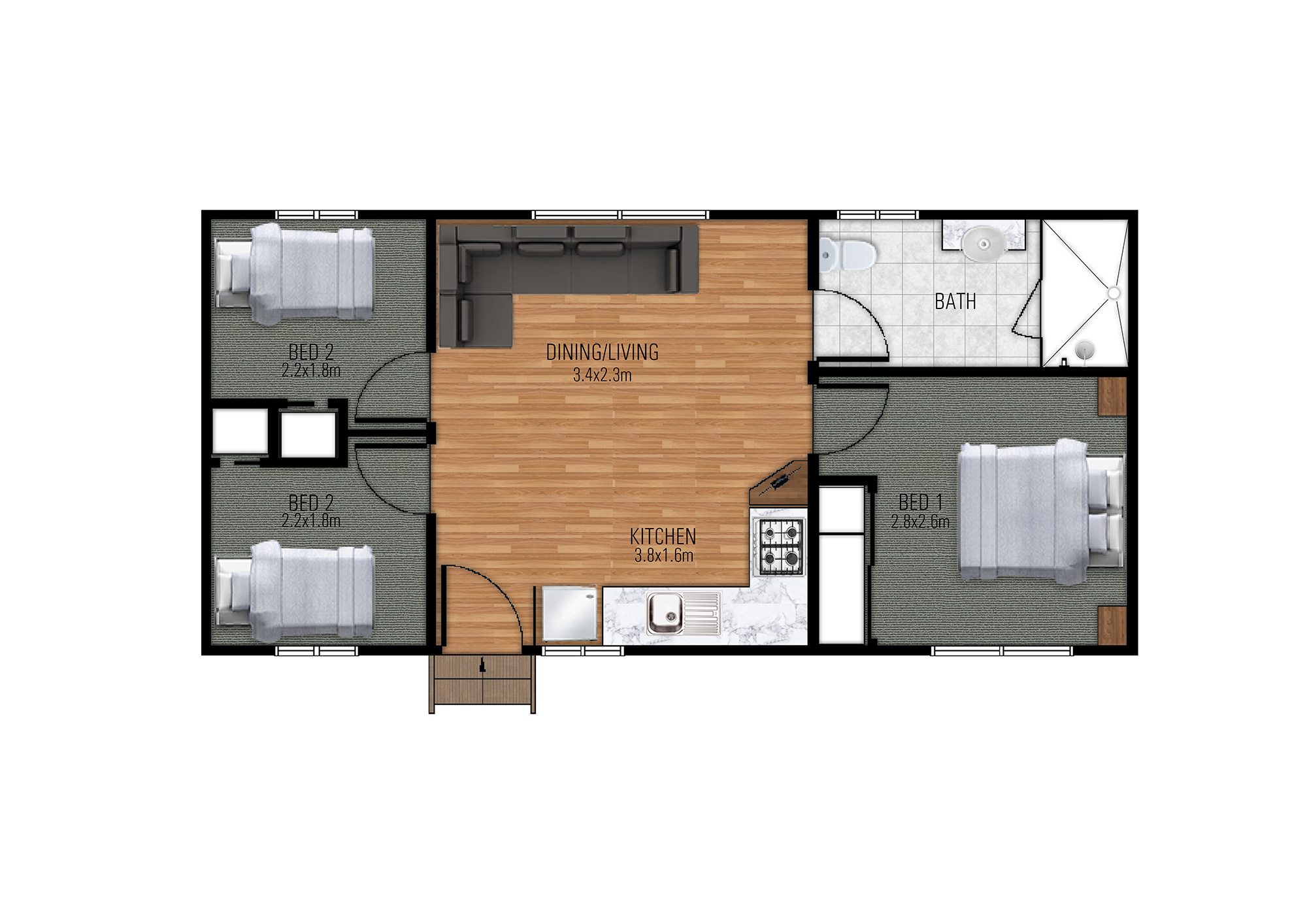 3D ARCHITECTURAL ANIMATION PROCESS
Animations are a great way to showcase a development in its entirety by allowing potential purchasers to see how the spaces and features interconnect. Produced in four simple stages,
PREMIER3D Animations can be of great assistance for both off-the-plan sales or in the design phase of site development.
The process of 3D animation project starts with identifying the need of the customer and drawing up the terms of reference for the project.
We then move on to the more technical part of the process.
STAGE ONE: CAMERA PATHWAY
The PREMIER3D team will liaise with you directly regarding the ideal camera pathway that will best complement your development, as well as recommend our styling tips for optimisation.
Once these aspects are finalised, the team will commence modelling the main area according to the provided DWG files,
including any other features that fall in the scene such as furniture, appliances and so on.
STAGE TWO: POST CAMERA PATHWAY APPROVAL
The second stage will see our PREMIER3D team start to apply the texture and materials in accordance with the provided interior and exterior finishes schedule. Once applied,
the team will generate stills for client approval prior to proceeding with the third stage of PREMIER3D's animation design.
STAGE THREE: RENDERING THE SCENE
The third stage of a PREMIER3D animation design comprises rendering the entire scene to 25FPS. Depending on how long the total scene is displayed in seconds will therefore
determine the total rendering time.
STAGE FOUR: FULL POST-PRODUCTION
Once the animation has been rendered in full, the team will add the final touches including text overlays, music, graphics and any other credits you wish to include such as a company logo.
The final PREMIER3D Animation will then be exported to MP4 or any other file type as directed.
PREMIER3D offer a professional approach to all projects. We have been in the industry for over 40 years and have proven to be a successful company that offers high value to all clients.
We consider ourselves to be specialists in the industry throughout Australia.
Get in touch and tell us about your project. We're always happy to have a conversation and go into detail about what we can contribute.
Please describe your requirements and one of our project managers will be in touch within 24 hours.
Privacy is important to us. Your details will not be transmitted or passed on to any third parties.