300 GEORGE STREET, BRISBANE
Type: Interactive 1:200 Marketing Model
Client: Shayher Group
Shayher Group is privately owned Australian company that began operating in 1999 and has since grown into a diversified property group. The company prides itself on selecting investments and developments that deliver opportunities for premium quality, commercial value, and shared success.
Headquartered in Brisbane, the company footprint spans a truly diverse portfolio of investments and developments in Queensland, New South Wales and Victoria — from the operation of retail centres and the development of high-quality residential precincts, through to iconic flagship projects, including the
redevelopment of Brisbane's former Supreme Court site at 300 George Street, and the urban redevelopment of Victoria's heritage-listed Pentridge Prison.
Underpinning this diversity is our commitment to quality over quantity, and partnerships over transactions, earning us a reputation as a responsible and responsive operator. This solid track record allows us to continually raise the bar with what we deliver and how we go about it.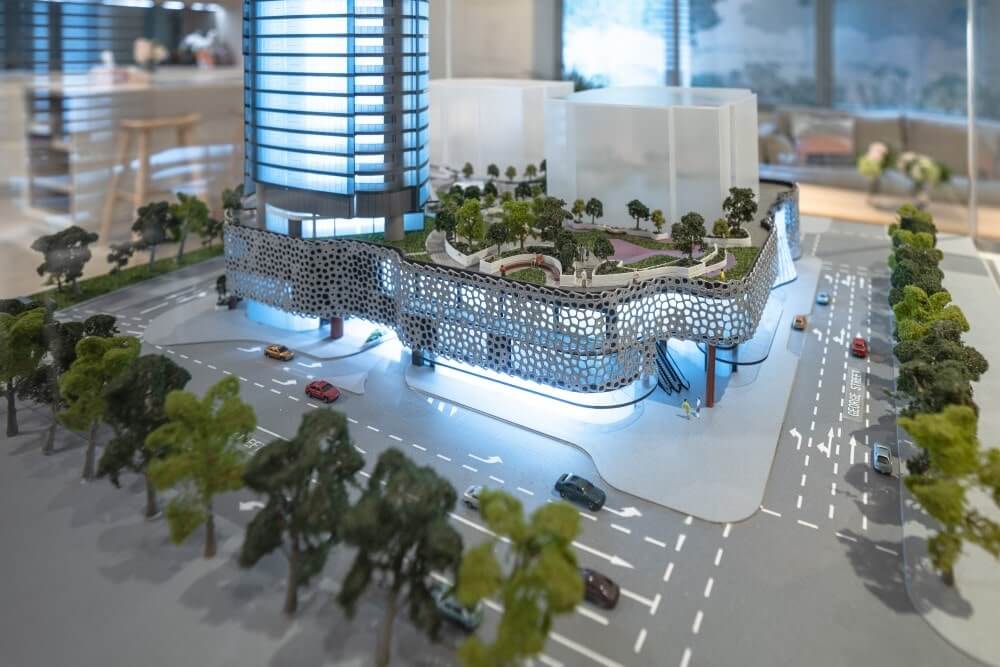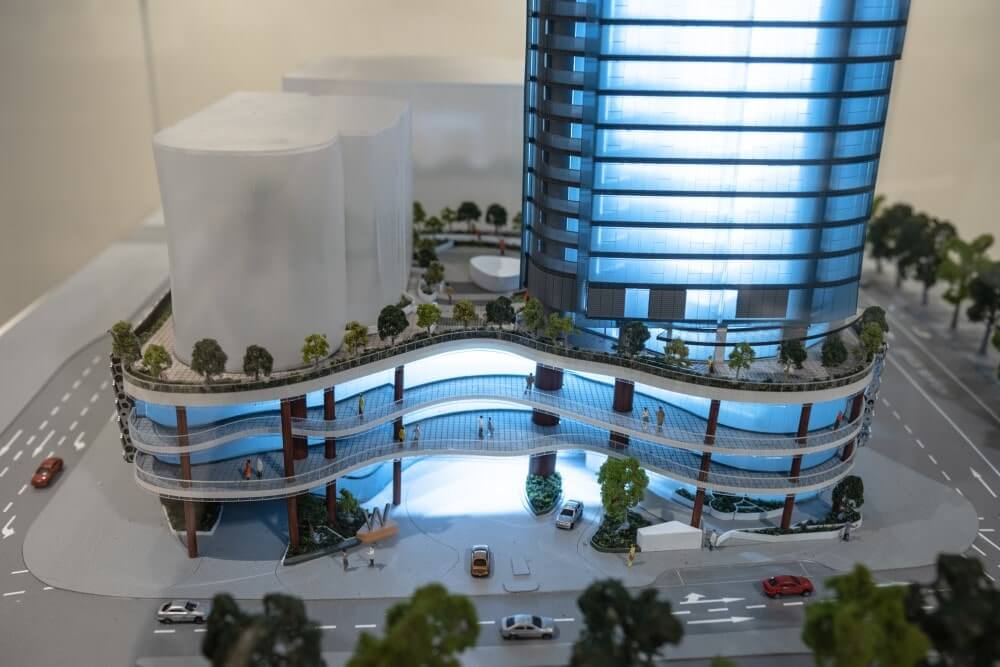 The 300 George Street project debuted the prestigious W Hotels brand to Australia, while Brisbane Quarter is a world-class precinct that embraces Brisbane's connection to the Australian identity and iconic elements of Queensland. The One, our 82-storey luxury apartment building, has set new standards for city development and created a truly exceptional landmark.
PREMIER3D was engaged by the board at Shayher Group to create a 1:200 Scale Model with specially made cabinetry for an exhibition at Crown, One Barangaroo, Sydney. Our team crafted the magnificent model especially for the display and arranged delivery and installation, along with post delivery servicing including relocating the model after the event.